Decorative atrium infill panels in arabic style fretwork pattern
Bespoke atrium infill panels in custom fretwork design
We were pleased to be asked to design and manufacture a beautiful attic infill for a range of holiday homes in Cornwall. The final design satisfies all building regulations, as well as providing amazing light effects from dusk to dawn. Completely safe and secure, each atrium can now serve as a multi purpose space as both a sleeping, storage or meditation area. We can create custom made atrium infill panels in many different designs and styles which include islamic inspired designs, moroccan, art deco, geometric, modern, floral designs and many more.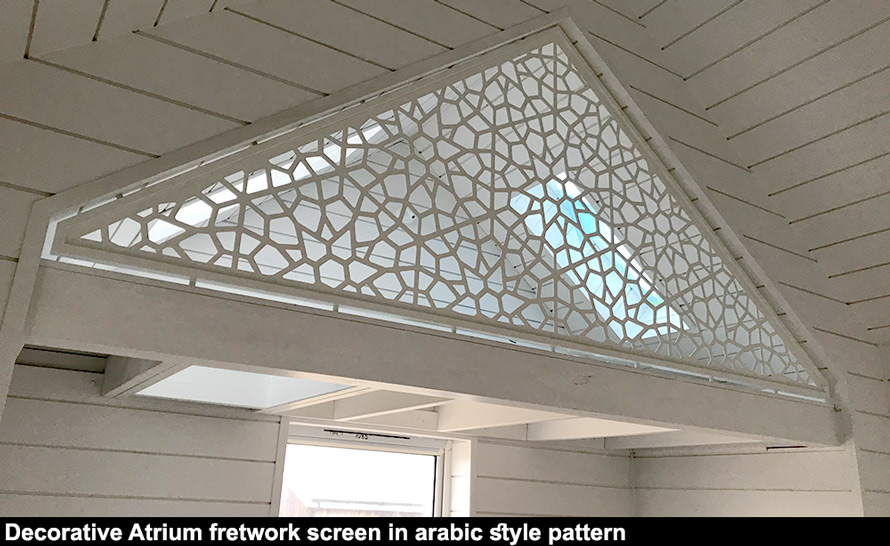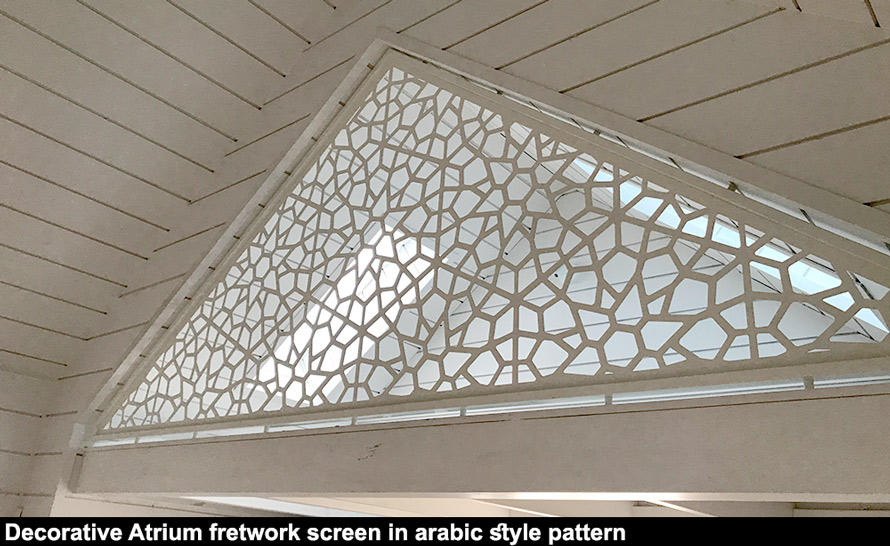 Moroccan Fretwork patterns
We can create custom made screens for atriums, lofts, lofts extensions, between eaves and any other awkward location in a wide selection of Moroccan inspired colours and patterns.
To see a small selection of the Arabic, Moroccan and Islamic patterns we can manufacture please click here
Alternatively please fill in the enquiry form below and one of our design team will be in contact to discuss your requirements