Wardrobe doors by CASAREVO
Huge range door colours and premium finishes including metallic colours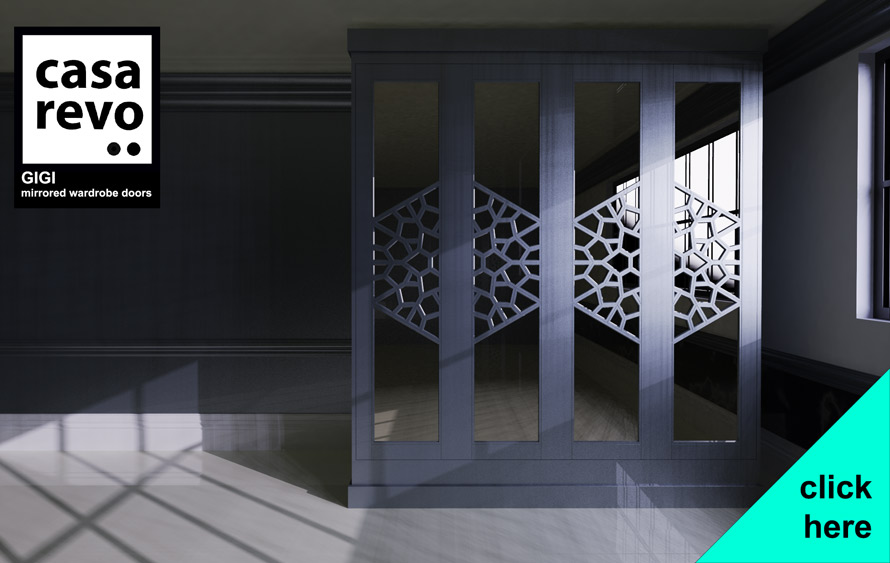 CASAREVO is delighted to announce a huge range of door options all manufactured in the UK to your exact size, colour and finish. Choose from popular off white colours, creams, browns or dark greys, or opt for the very special metallic colours such as copper, bronze, brass and bright steel, many of which can also have a beautiful patina applied.
For more information type CASAREVO Doors into google
CASAREVO Wardrobe doors are custom made to fit into an IKEA carcase, or can be manufactured in any size to suit your specific needs.
For more information on all CASAREVO doors please send your enquiry by filling in the information below, and one of our design team will get back to you at the earliest opportunity.
Gallery of selected CASA REVO Mirror Wardrobe doors