Bespoke fretwork patterns designs in modern, Arabic, Moroccan, Art Deco, geometric and Islamic inspired designs
We manufacture bespoke laser cut metal fabrications to your exact design. With over 25 years experience in creating unique high quality designs, our design team will work closely with you from concept to installation as required. Click on the image below to view many of our most popular designs.

Custom made sliding doors
We manufacture sliding doors in a wide range of patterns, materials and finishes. Perfect as room dividers and partitions.

Bespoke Garden Gates
Custom made garden gates to your size and design. Just send us a sketch or a photograph and we will do the rest.

Custom made metal room dividers
We are UK leaders in the manufacture and design of high quality interior bespoke room dividers and partitions. We take great care in working with you to select premium quality finishes and materials to compliment your interior space. Perfect also for hotels, restaurants, office environments, reception and lobby areas or any commercial and hospitality area.

Balustrade panels in lots of designs
Bespoke balustrade designs from any of our design selection and exclusive patterns online.

Decorative window screens
Create amazing laser cut metal window screens from any of our fabulous laser screen pattern designs. Additional security and privacy combined with great looks.  Choose from a design online or create a bespoke design with the help of our experienced design team. You can even include your own company logo or brand into the screens.

Bespoke garden rooms and garden offices
Custom made garden offices and garden studios made completely to your size and specification. Create an amazing garden rooms using the very best quality materials and finishes. Choose from Islamic and Arabic styles, floral and geometric patterns and much more.

Decorative room infills and architectural screens
Decorative laser cut metal room infills for alcoves, stairwells, room dividers, privacy screens and any recess in home and commercial interior settings. Choose from 100's of designs, colour and material options.

Decorative garden panels and outdoor screens
Choose from a wide range of exclusive garden screens in freestanding and framed options. We can create garden screens in high performance Corten weathered steel, aluminium or if required exterior grade plywood. With 100s od designs to choose from, create a garden screen that compliments your exterior landscaping, and provides a sculptural and decorative effect wherever they are placed.

High quality metal and mirror radiator covers
We offer the largest selection of custom made metal radiator covers on the market today. Available and laser cut formed metal radiator covers, or for the extra special interior consider our wonderful range of mirrored radiator covers.

BRAND NEW WEBSITE SHOWCASING A HUGE RANGE OF HARDWOOD AND MDF PATTERNS BY CASAREVO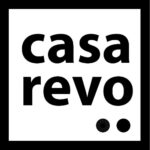 Laser Cut Screens are delighted to announce the launch of custom design and ready for despatch interior hardwood and MDF products to suit home and commercial interiors projects. Equipped with the latest CNC cutting and engraving machines, all CASAREVO products are manufactured in the UK in our new production facility in Harlaxton, UK.
Please note you will be directed to our new website www.casarevo.co.uk
Simply type CASAREVO Screens into Google
Decorative timber and mdf window shutters

Modular room dividers available in hardwood frames
Huge range of design options and configurations.
Also available as glazed options so perfect as COVID screens for commercial interiors.

CNC cut or engraved MDF panels
Perfect for use as wall art, room dividers, ceiling panels, reception desk fascia panels, internal screens and much more. Custom mdf panel sizes also available.

Decorative hardwood and glazed sliding doors
Custom made sliding doors suitable as pocket sliding doors, top hung or face mounted sliding doors. For certain configurations we also offer an installation service.

Retail screens and display systems
Bespoke retail display and exhibition systems for point of sale. Compliment your retail environment with our bespoke wall panels, shelving, hangers, display stands and interiors.

Freestanding screens and room dividers
Perfect as room dividers, decorative room partitions, freestanding display stands and privacy panels. Custom made freestanding screens manufactured in the UK to your exact design. Lots of personalised options available contact the design team for more information.

Contact the design team
Please contact the design team via the contact form below, and provide as much detail as possible about your project.
If you wish to send photographs please email the design team