Custom made stairs and staircases
New for 2018 we are delighted to incorporate new ranges of custom made stairs, staircases, stair nosings and risers for home and commercial interiors. We pride ourselves on creating bespoke staircase design features in a range of materials including brass, polished brass, bronze, polished bronze and lots more.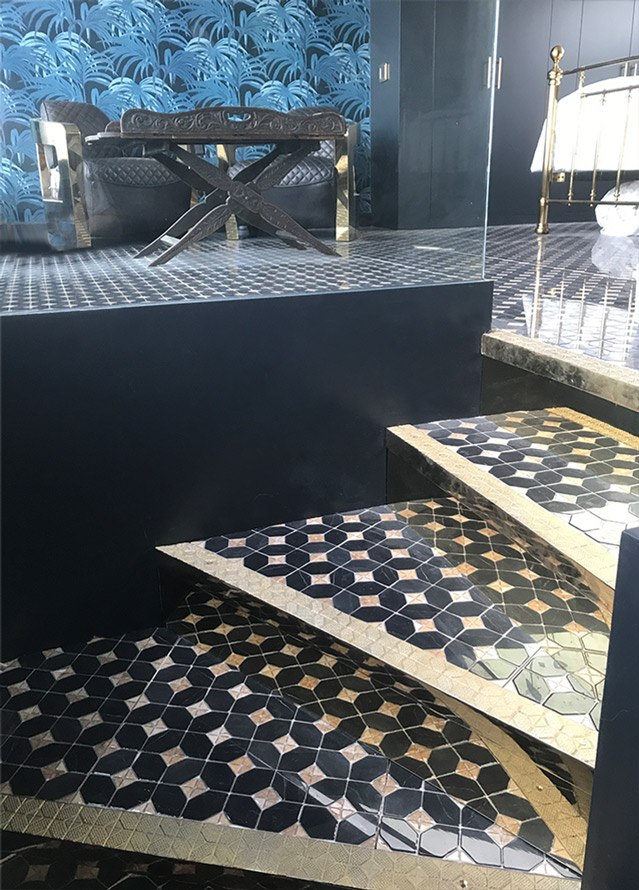 Image shows a unique staircase for a customer in London who wanted nosings designed and manufactured to reflect the original ceramic tiles, and combine new with old in a very modern and contemporary way. The results are stunning, and also add reflected light in the stairwell to highlight the Moroccan / Spanish elements throughout the beautiful interior.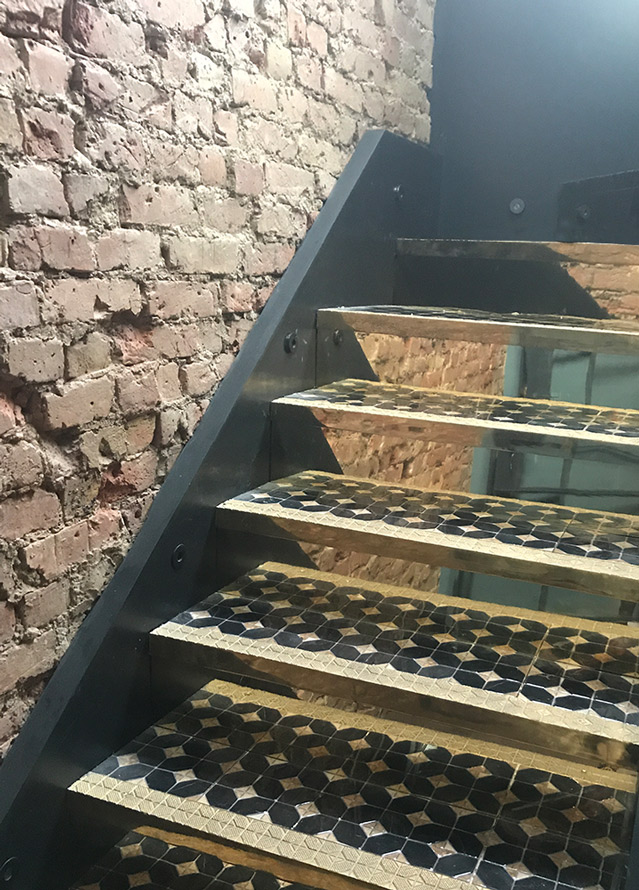 Custom made balustrades and handrails
We can make balustrades and handrails in any pattern. Choose from modern or traditional designs, art deco patterns, moroccan and islamic inspired designs.
Contact the design team via info@lasercutscreens.co.uk for more information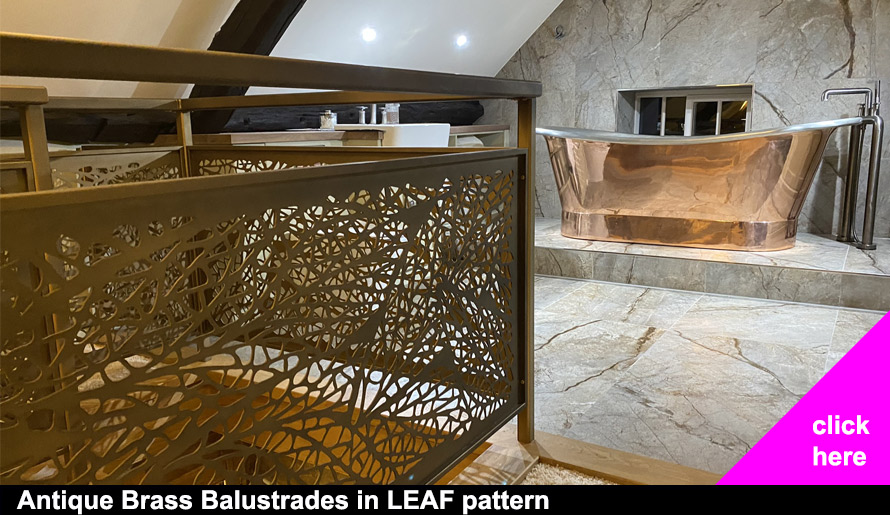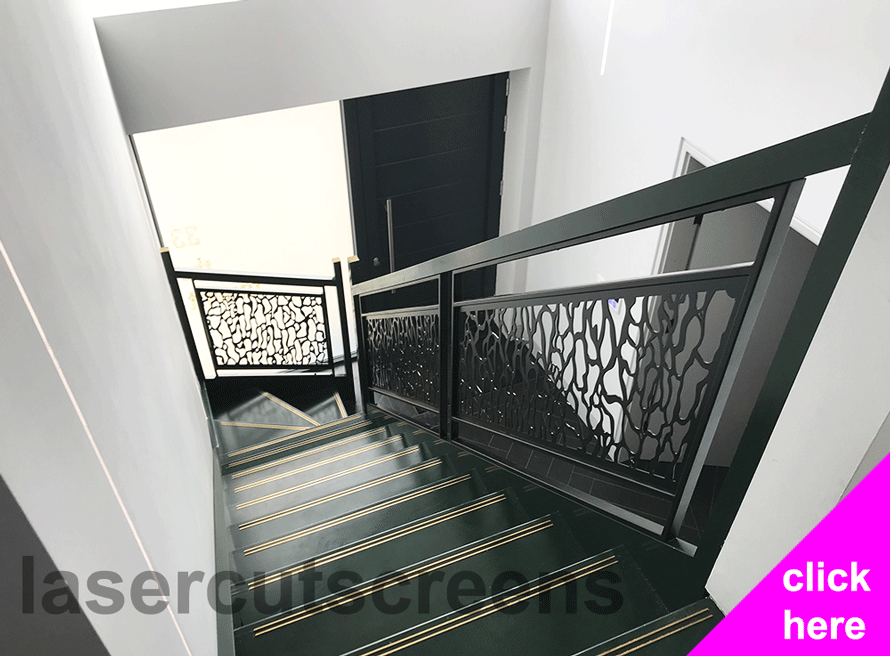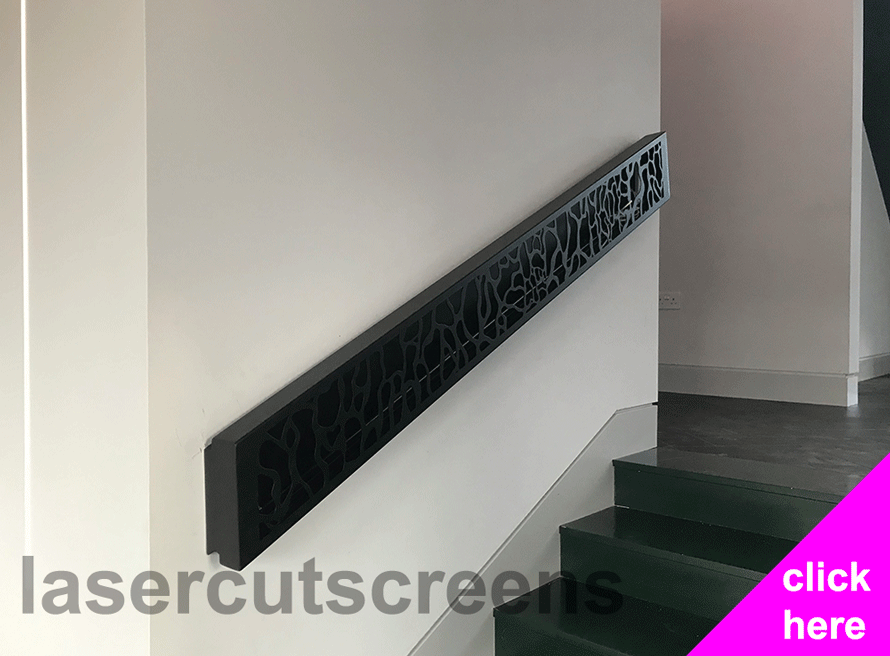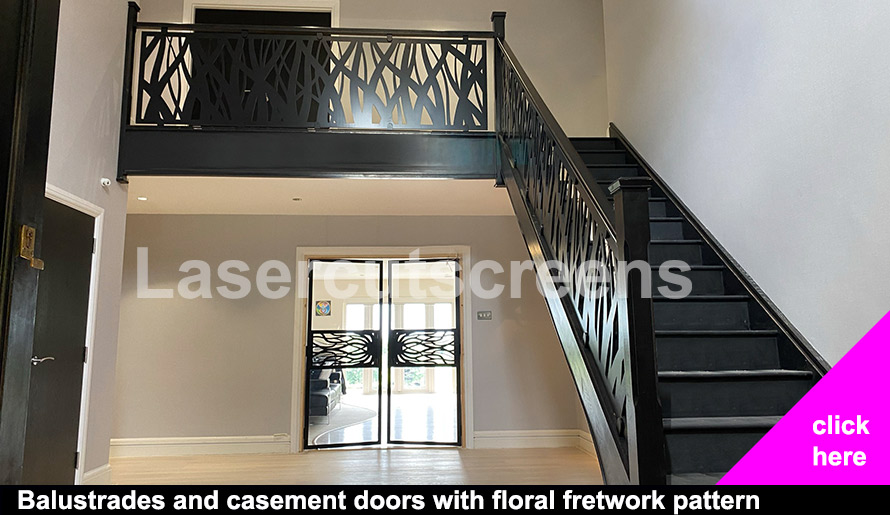 Special paint finishes for all balustrades and handrails
For information of specialist paint finishes for all balustrades and handrails please contact the design team at CASA REVO via info@casarevo.co.uk
General information for all balustrades and handrails
For information on the wide range of balustrade design options, good design practice for all balustrades and balustrade regulations please contact the design team or send information via the enquiry form below