Custom made wardrobe doors in lots of different styles and patterns custom made to your exact size and colour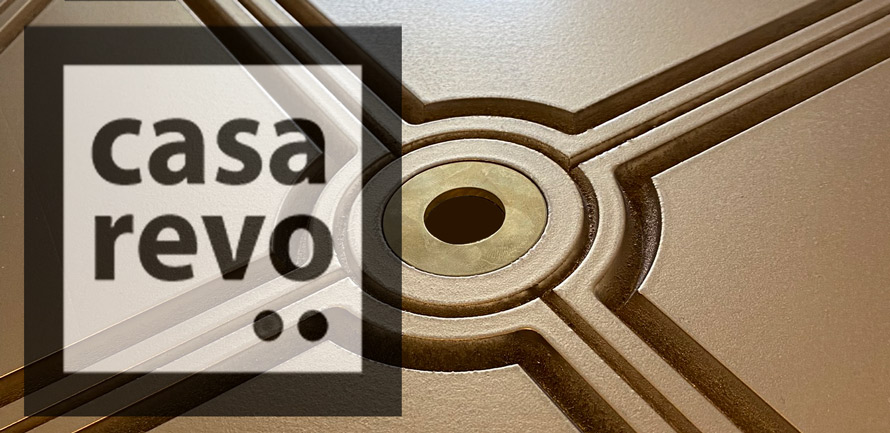 Beautifully engraved wardrobe doors with solid brass detailing
Treat yourself to a set of unique wardrobe doors with beautiful engraved detailing in a wide range of styles which include Moroccan, Arabic, Geometric and Art Deco styles.
Compliment your custom made wardrobe doors with solid brass handles, and solid brass detailing.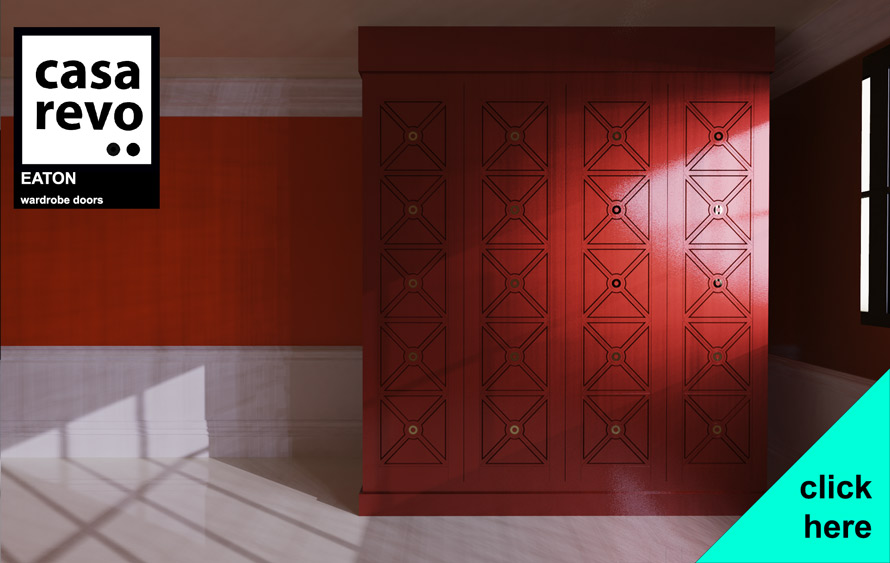 Choose a mirrored wardrobe door style to suit your interior style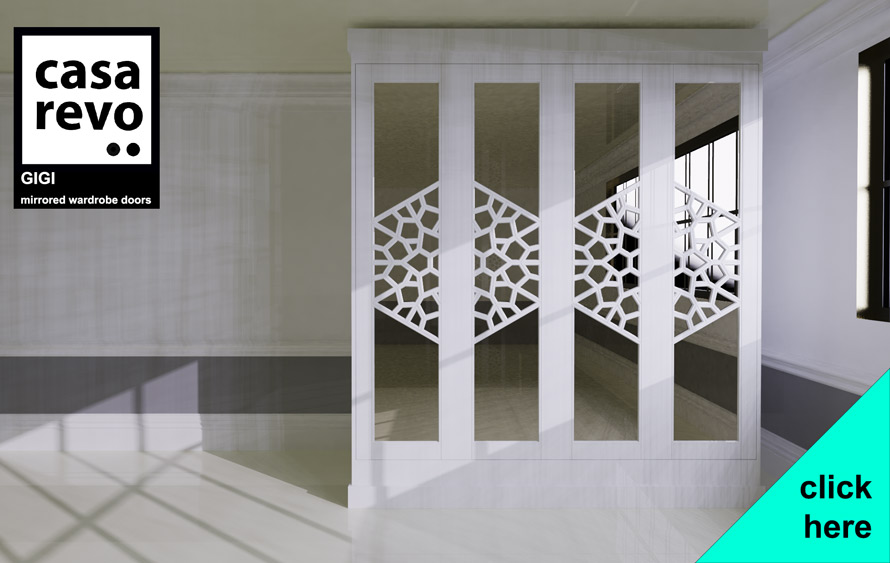 We manufacture premium quality wardrobe doors here in the UK of the highest quality. We can provide a bespoke colour matching service, as well as offering specialist finishes such as antique brass, bronze, copper and steel.
Choose a laser panel infill option for your wardrobes
As well as our bespoke CNC designs we can also incorporate beautiful metal infill panels.
We create bespoke wardrobe doors in exclusive custom made designs for modern and traditional interiors. Choose from one of the many design styles by clicking on the link below and we will send you back an image of what the doors will look like in your room once you have sent us an image of where they are going.
Every wardrobe door style is manufactured in High Density MDF and delivered unfinished for you to paint, or coloured exactly to match your interior decor.

To find out more about our beautiful wardrobe doors please type CASAREVO DOORS into Google
Contact the design team with your wardrobe door requirements
Please fill in the form below and one of our team will contact you at the earliest opportunity.
Alternatively please call the design team on 01476 589221