RAL Colours
We can create panels in any RAL colour in either gloss, satin or matt finishes.  Satin finish is our most popular finish by far as it is easy to clean, does not show finger marks, and does not reflect light from every angle.
Whilst we can source any colour and finish, prices provided are typically for standard in stock colours which are our most popular -such as satin white, satin black, light grey and selected others. We stock more than 100 colours so please contact us with your requirements. Non stock colours are available at an extra cost.
Metallic finishes
We stock a range of metallic colours in gold, gun metal, bronze and aluminium and selected others. There are many examples on our website with selected images below.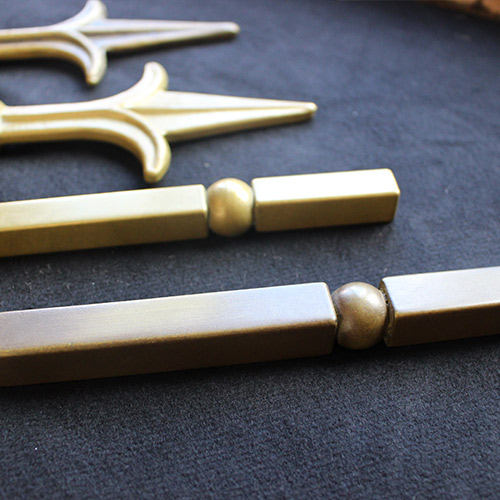 Distressed metal finishes
We are delighted to work offer a brand new range of distressed metallic options for all our screens, laser cut panels and decorative architectural products for internal and external use. These are premium metal finishes, all hand finished to create lustrous, aged, antique, and shabby chic effects for the most beautiful interiors. No two panels or finishes are the same, long lasting, hard wearing and durable.

Natural metal finishes
Our most popular natural metal finishes are galvanised steel, Corten steel for the rusted effect, copper and stainless steel – available as dull polished and mirror finish. Copper can be polished or left to naturally oxidise. Most customers lacquer the copper or stainless steel to ensure there are no fingermarks over time.
Metallic finishes
Our most common request is for bright metallic finishes, and whilst lots of metallic finishes are possible many are only available for certain materials and sheet size. Many also vary in price. Please contact us and we will explain the options to you when you discuss your project requirements. The image below may help you in selecting a beautiful metallic finish for your screens or covers.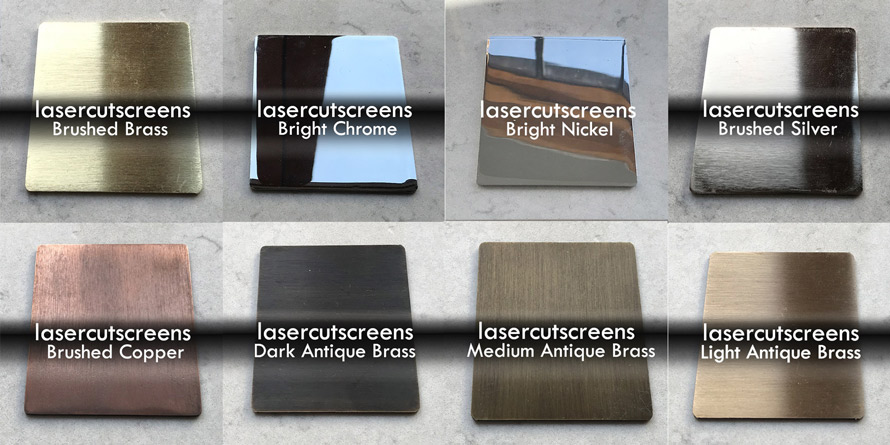 Metallic paint for chrome, copper and bronze finishes
Our most popular paint colours are bronze, gold, white, grey and copper. A small section is shown below.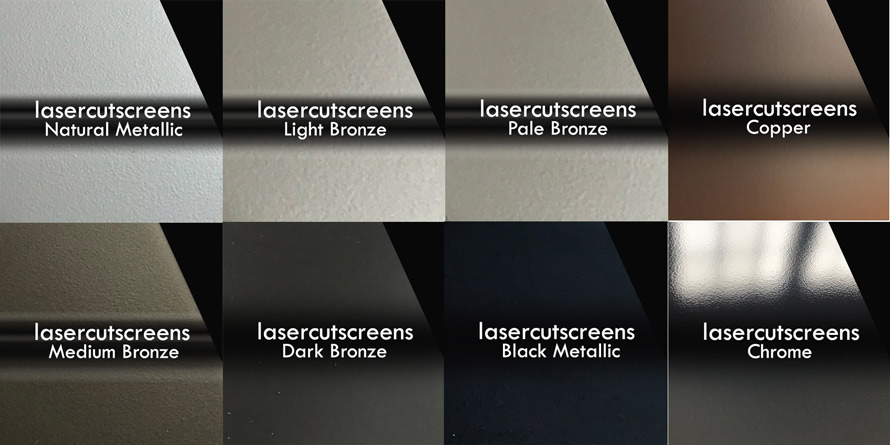 Brand new for 2018 MDF panels now available as low cost fretwork panels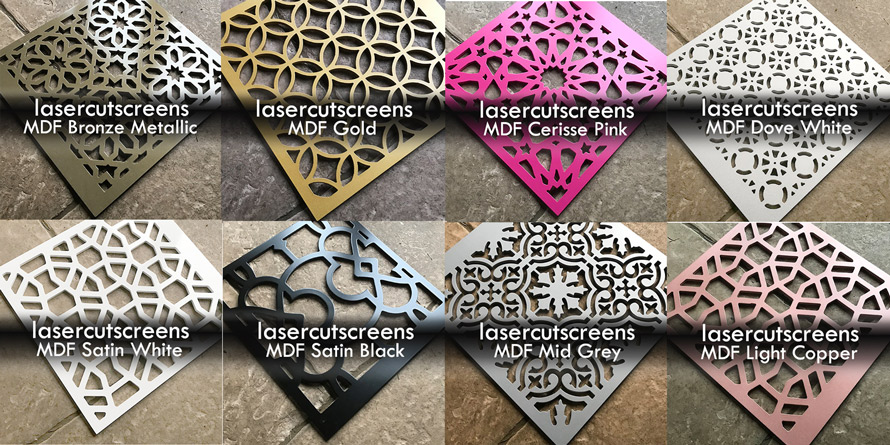 MDF is the perfect low cost alternative to laser cut metal in many instances. We now have the capacity to laser cut 99% of our amazing perforated design patterns in high density MDF, creating amazing 3D effects on all interior projects. We can supply MDF fretwork panels unfinished or in a colour of your choice. We can also colour match to your interior scheme. Contact the design team below for more information.
Personalised engraved lettering on all wood frames, room partitions and radiator cover tops

Why not incorporate a family name, a company logo, a restaurant or hotel name, a favourite phrase or anything you require into one of our wooden frames, radiator or console table tops, room partitions and screens. Send us the words you require, or a high resolution graphic or company logo, and we will do the rest.
Contact the design team
The award winning design team provide all the necessary guidance and support for all colours, finishes, costs and availability. Please do not hesitate to contact us with your requirements.