Antique Brass Screens for VIBE Business Interiors
Bespoke screen designs for office refurbishment in Winchester
We worked very closely with VIBE Business Interiors to create six made to measure screens in a complex abstract design for a fabulous office refurb and fitout. We also finished the screens in our medium Antique Brass specialist paint finish with patina, adding that extra feeling of premium quality when compared to powder coating.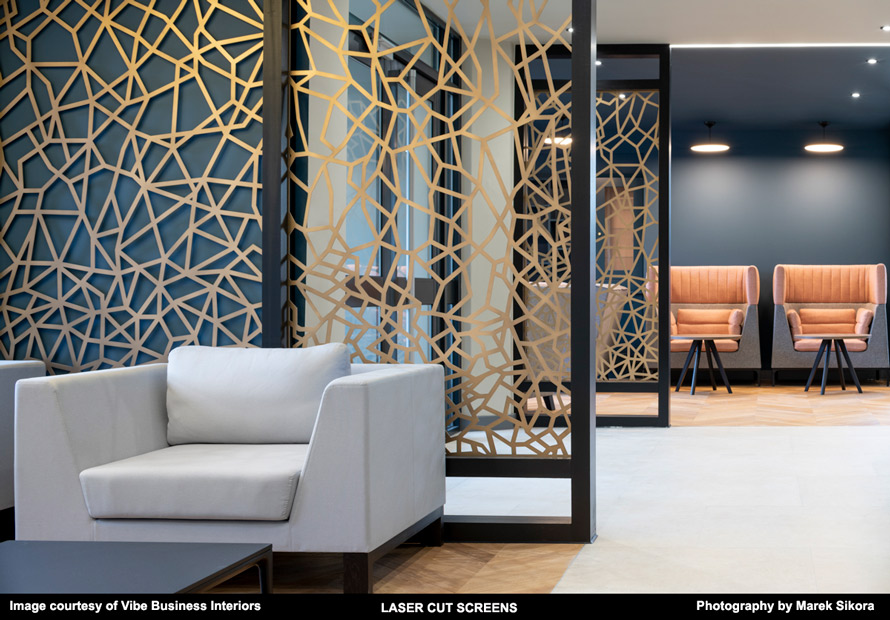 From Concept to Reality
We worked very closely with the design team at VIBE Interiors to create a seamless transition for three screens in a triptych style. VIBE also wanted to create a look with a different density pattern where it needed to be more dense at the base. The material choice and material section was quickly determined.  From concept to product in about 7 working days.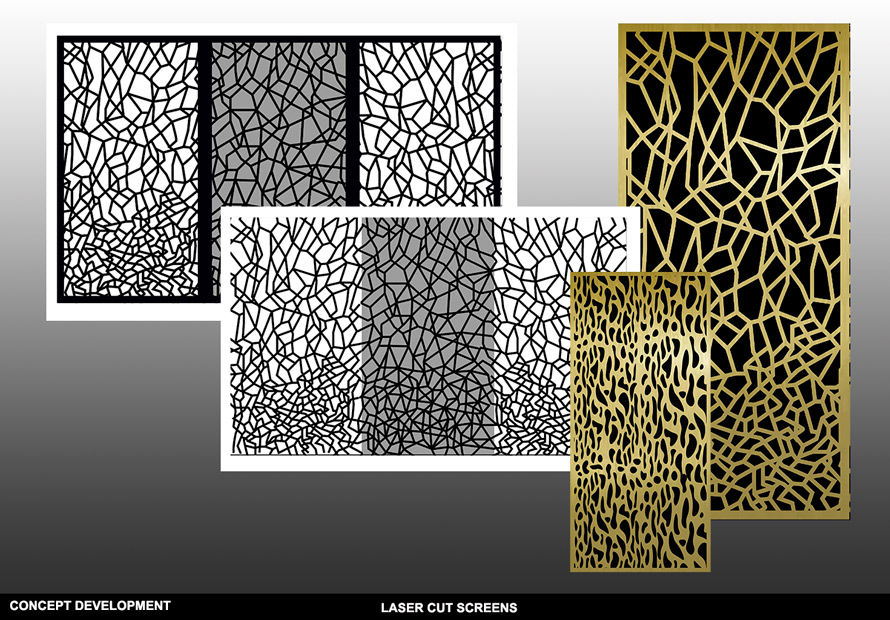 The finished interior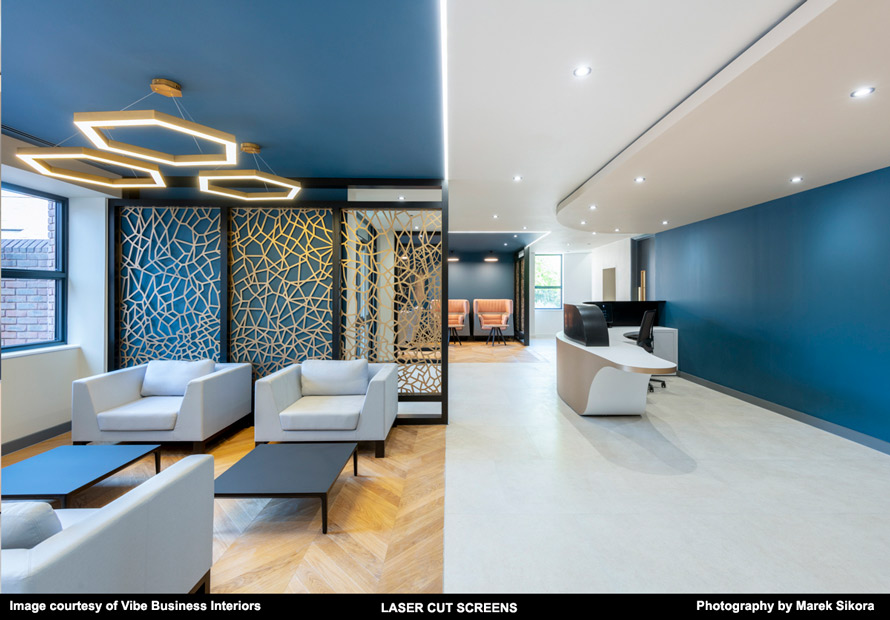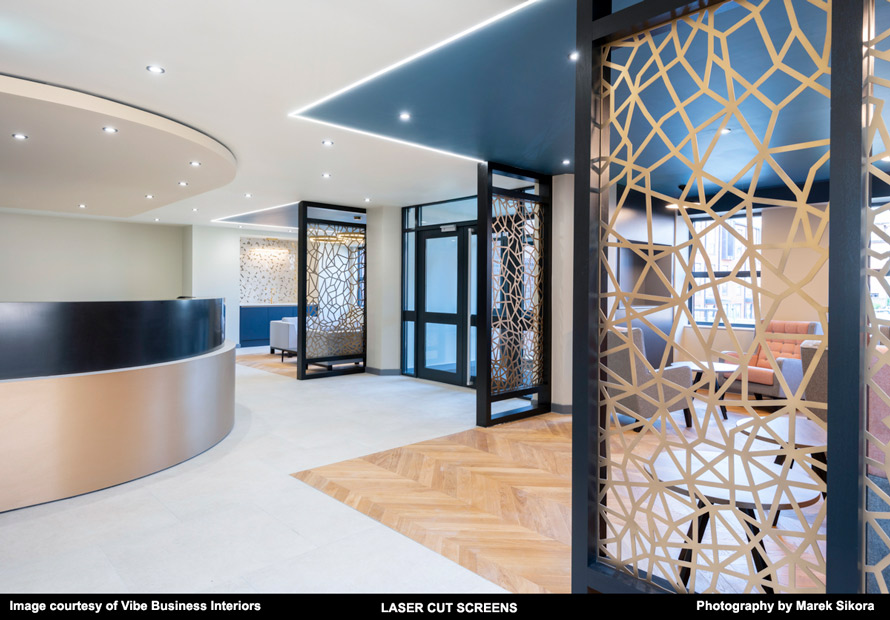 Antique Brass specialist paint finishes
Click on the link below to see a selection of antique brass, copper and bronze finishes with optional brushed patina.

VIBE Business Interiors
please click on either of the links below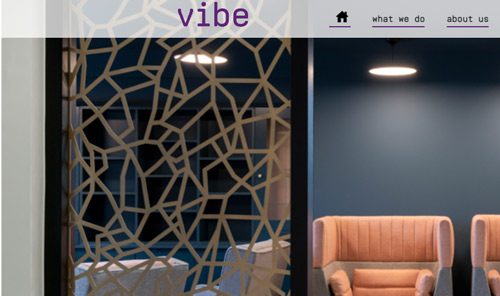 Marek Sikora Photography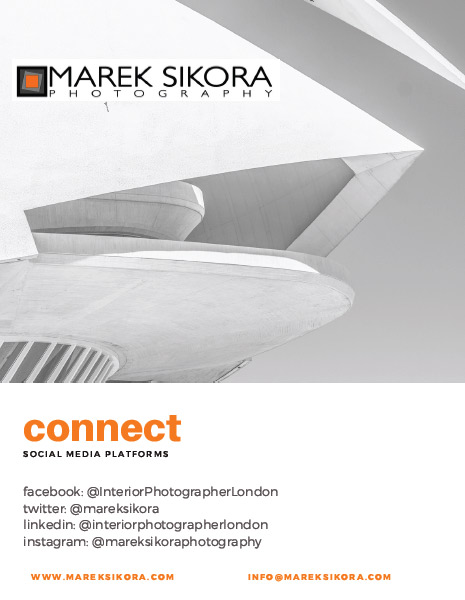 Contact the design team for more information on these or any screen design