Decorative pergola panels in modern flowing geometric designs
Modern fretwork screens custom made for an ultra modern gazebo design
We were delighted to work with Adrian and his team at PWP Landscape design to develop a unique range of individually design garden panels that when combined created a flowing, organic design that seamlessly showcased the flowing circles and floral motifs.
Starting from a simple sketch, we worked with Adrian on a range of designs with the brief to create flowing modern lines in a number of horizontal and vertical panels to create privacy and shade. We also created a set of three panels that housed a TV for that extra special touch.
Each individual sheet was manufactured to the exact dimensions required, and with very short timescales to work within we were able to design, manufacture and deliver with 4 weeks.
The garden has been selected for judgement by Marshalls Register so we wait with great interest for the result.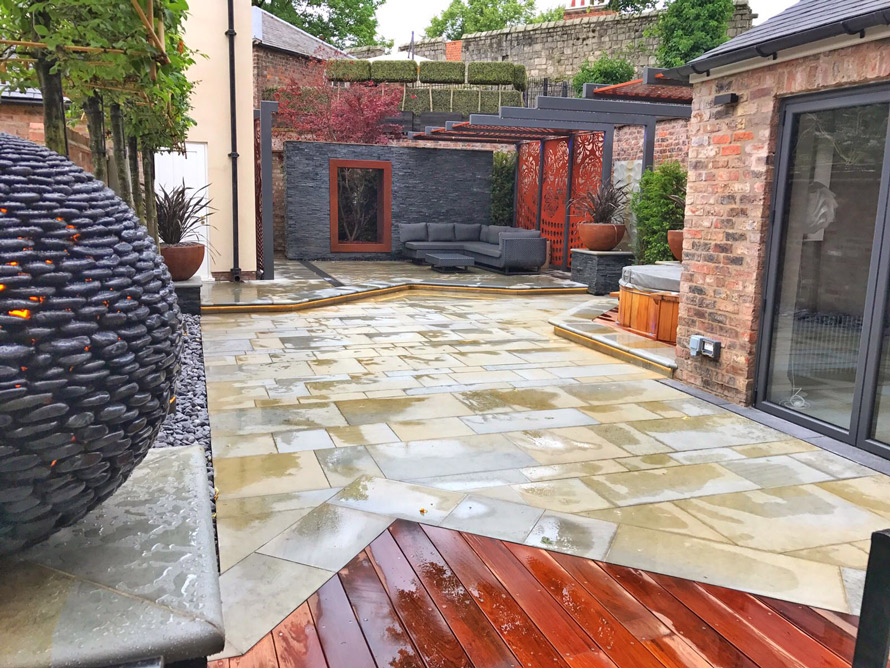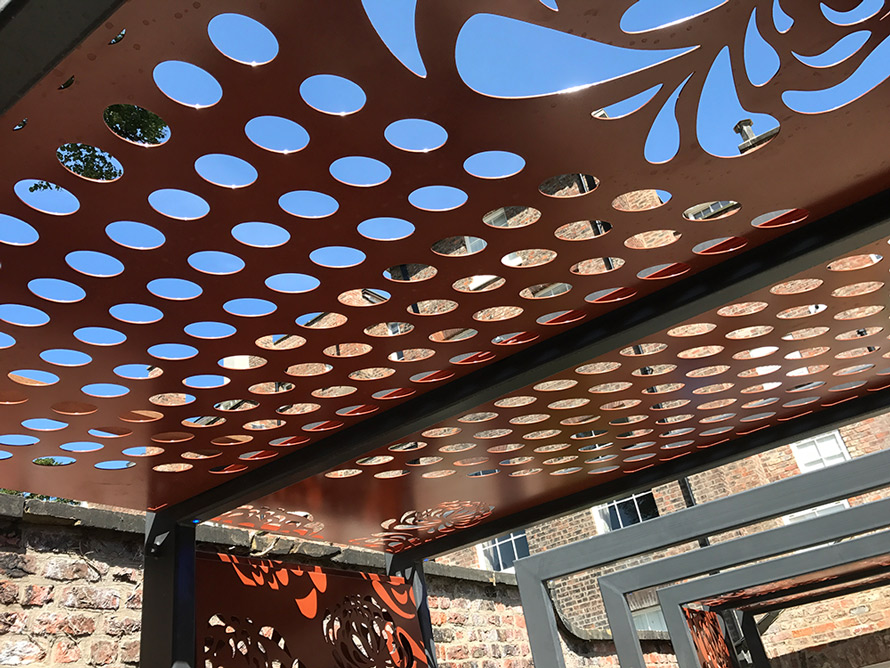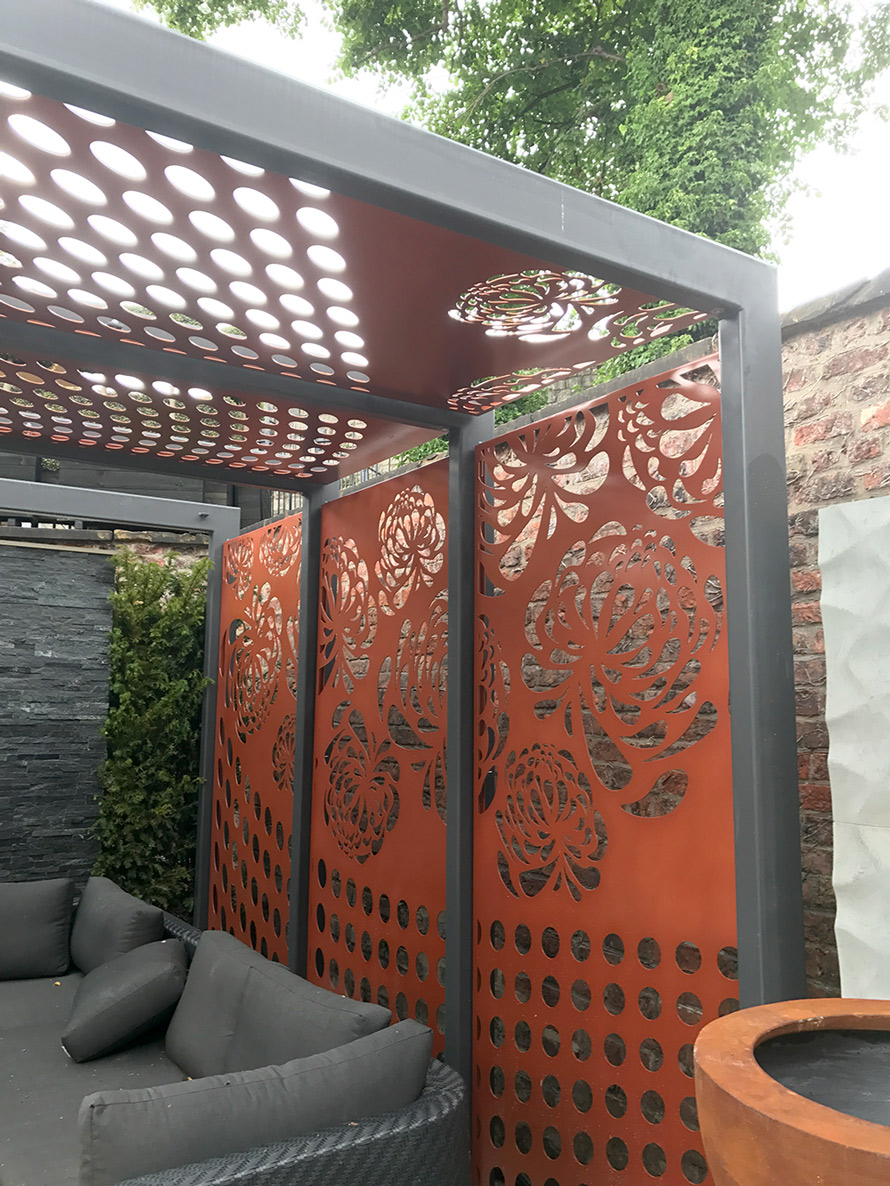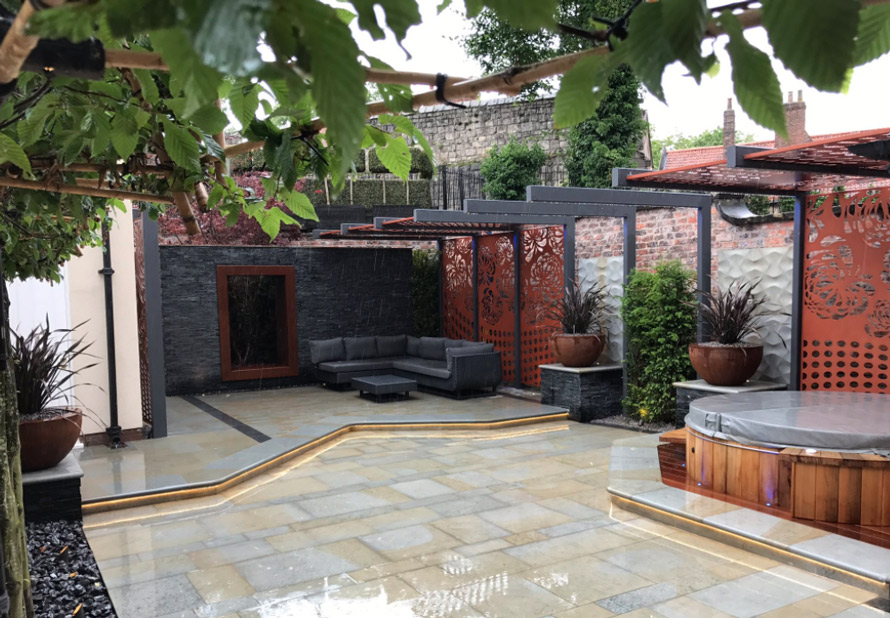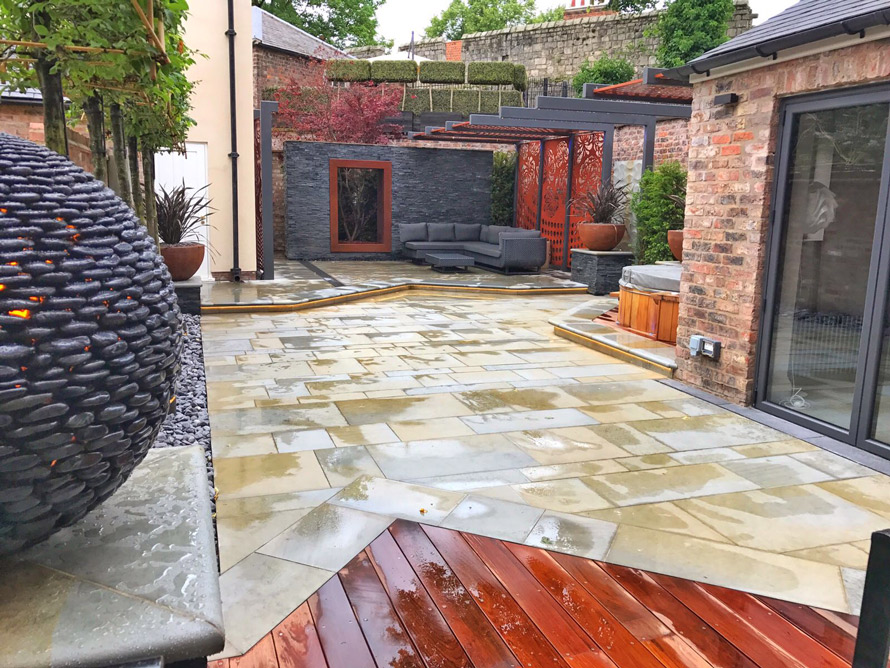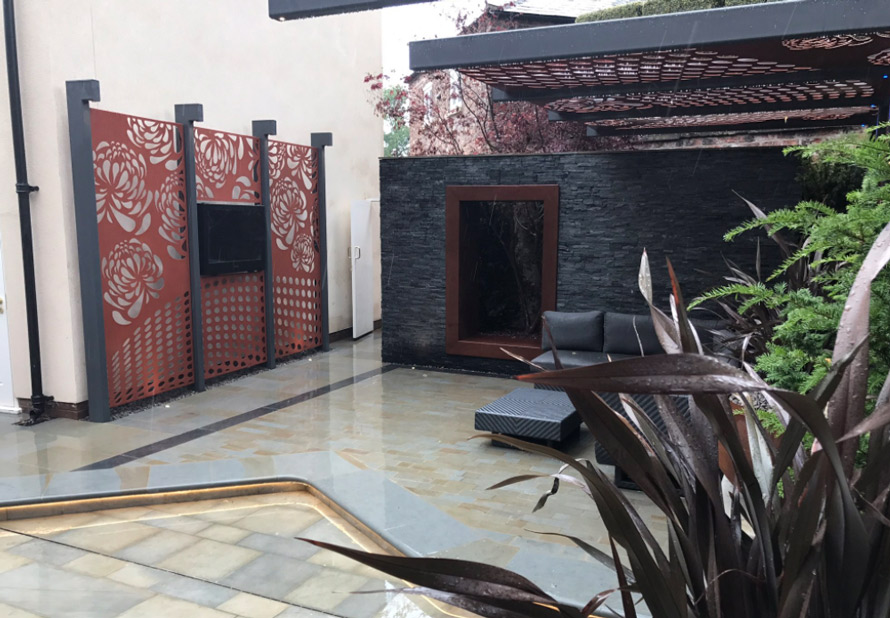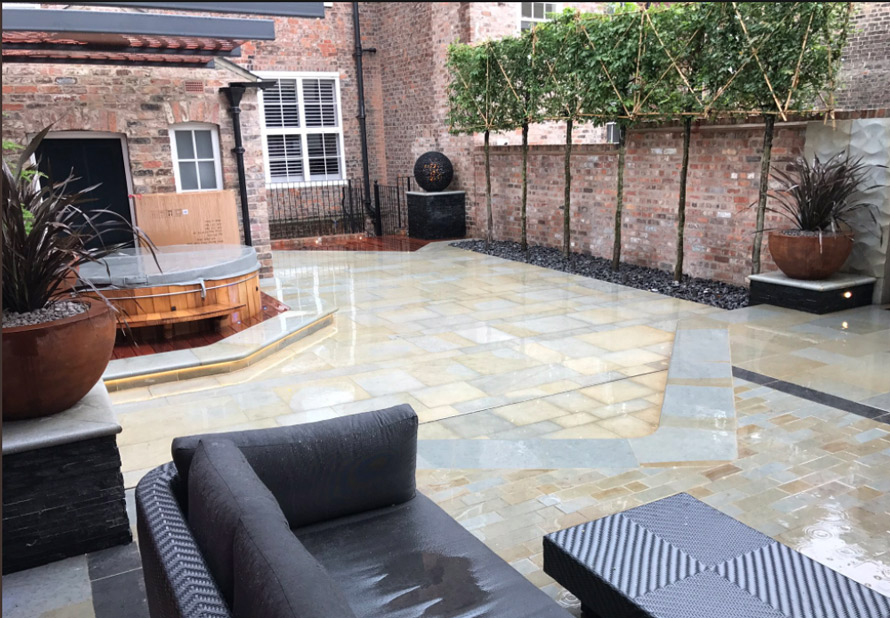 With thanks again to the team at PWP design