Beautiful ornate designs based on Arabic and Moroccan fretwork designs
We design and make custom made fretwork panels for screens, wall partitions, room partitions. decorative wall art, garden screens, balustrades and much more. Available in lots of colours, sizes and materials to suit every home and commercial interior style.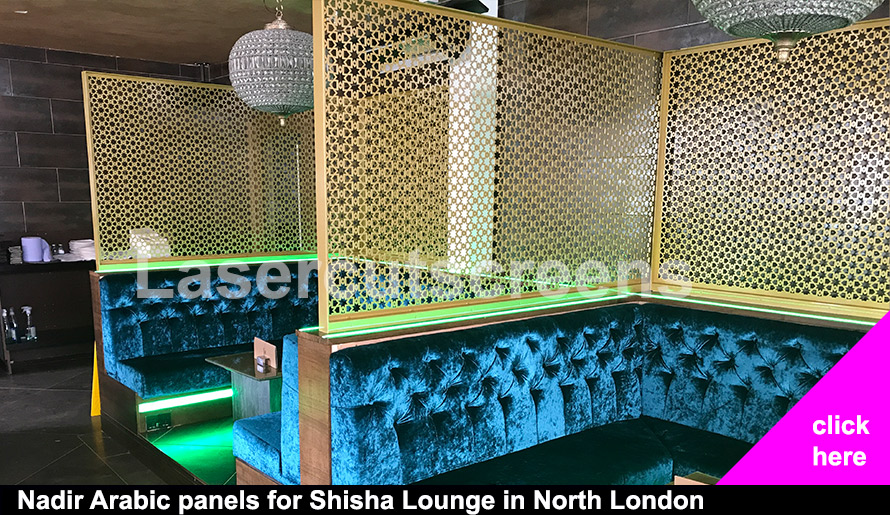 Freestanding screens in Moroccan fretwork patterns
Custom made freestanding screens influenced by Moroccan and Arabic fretwork and tile designs. Choose from a wide range of arabic art perforated designs, or send us your logo to incorporate into the screen. Perfect as privacy screens for bars, restaurants, bistros, salons, barbers, reception areas, hotel lobbies or any home interior.
Beautiful arabic and moroccan inspired radiator covers
We create bespoke custom made radiator covers in arabic and moroccan inspired designs. Choose a fretwork pattern in our many arabic and moroccan styles, as we can incorporate into our floor mounted CASA radiator covers in a wide range of colours and materials.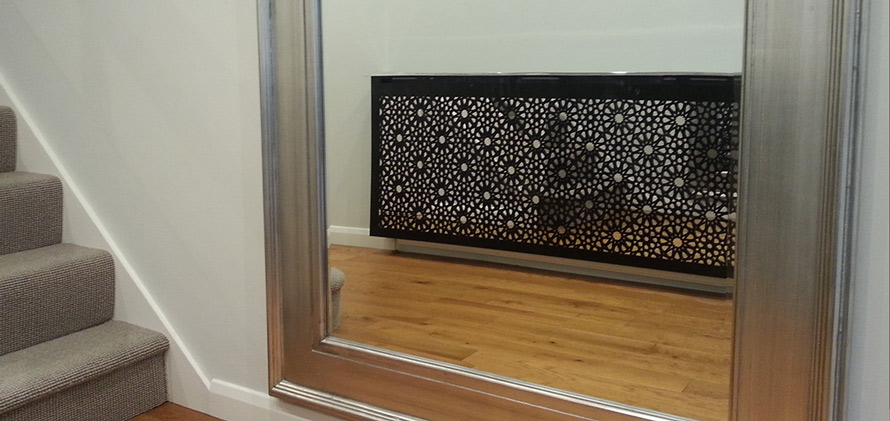 Exclusive moroccan gazebo designs in laser cut metal
Just launched – an exclusive range of custom made gazebo designs in laser cut metal. Modular pergola and gazebo designs with incredible number of design options in arabic, moroccan and islamic inspired fretwork patterns.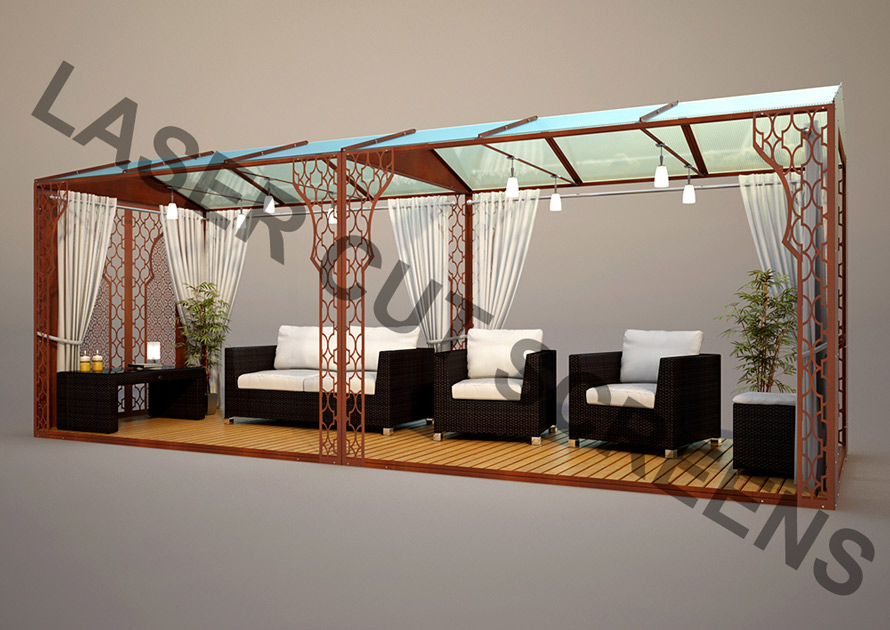 Contact the design team at Laser Cut Screens
To contact one of our design team to discuss the wider range of Moroccan and Arabic inspired patterns for all metal screens please click here
Contact the design team at CASA REVO
To contact one of our design team at CASA REVO for all MDF and wood options for Moroccan and Arabic inspired patterns please type CASAREVO MDF into google or email info@casarevo.co.uk