Creating beautiful Oak Tree gates for Johanna
Custom made Oak Tree Gates from a sketch
We were delighted to be asked to design some beautiful gates for Johanna in Hampshire, UK.  With a very tight schedule to meet Johanna was fabulous in providing us with all necessary information, with very speedy decision making, to create a beautiful pair of Oak Tree design laser cut metal gates from an original sketch.
The final gates incorporated laser cut and formed 3D Oak leaves, all finished in a galvanised finish to compliment an amazing garden with incredible views and garden ornaments and installations.
Translating the sketch to 3D
Johanna sent us a pencil sketch, some overall dimensions and we did the rest. On occasions we had to modify the resultant 3D CAD model to ensure the final gate was structurally strong, otherwise the final design is entirely based on the original sketch.  We had to work out how the Oak Tree panels could be attached to the gate frames, work out loading and means to open and close the gates, and finally how we could install on a sloping ground base  – thankfully the slope wasnt as great as we imagined from early photos!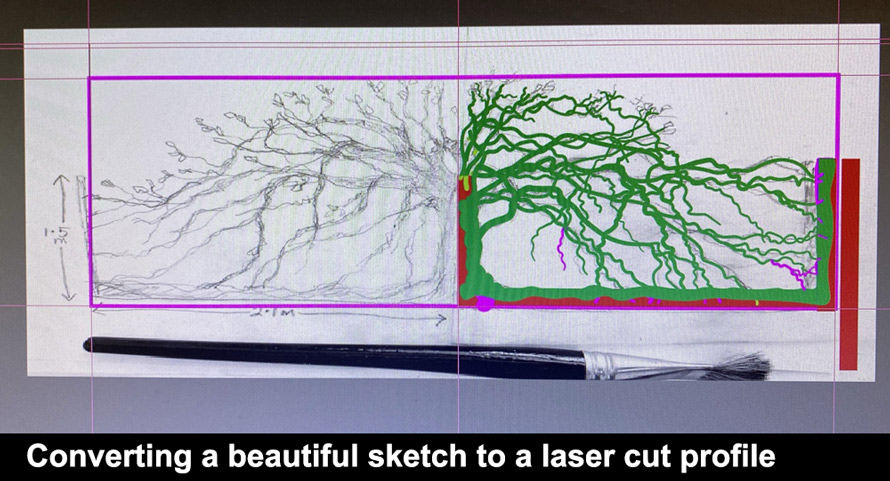 The final installation
Installed in a single day!
Thank you Johanna for your keen eye, cup of tea and very warm welcome!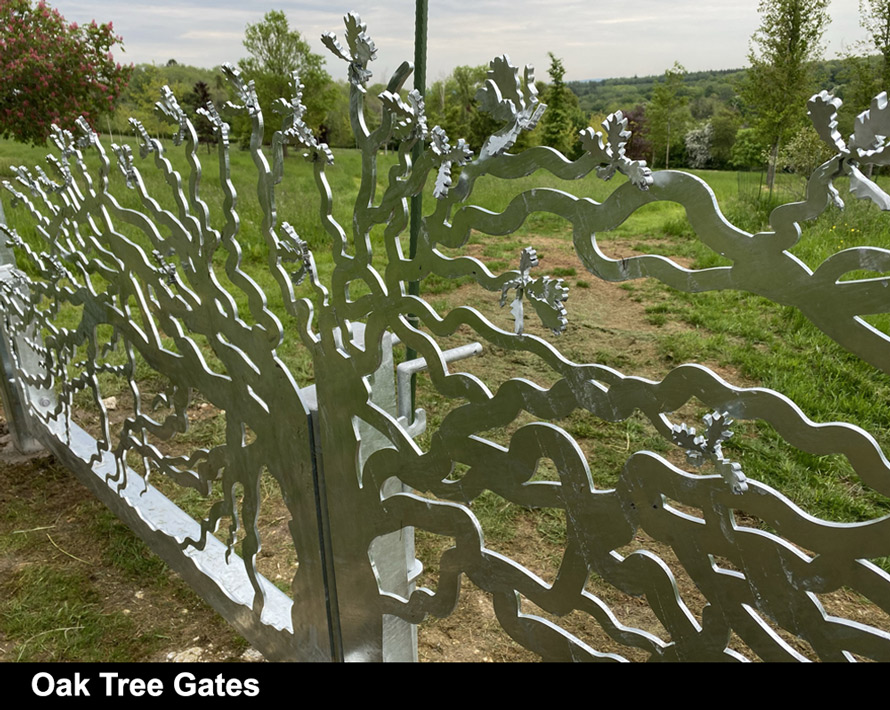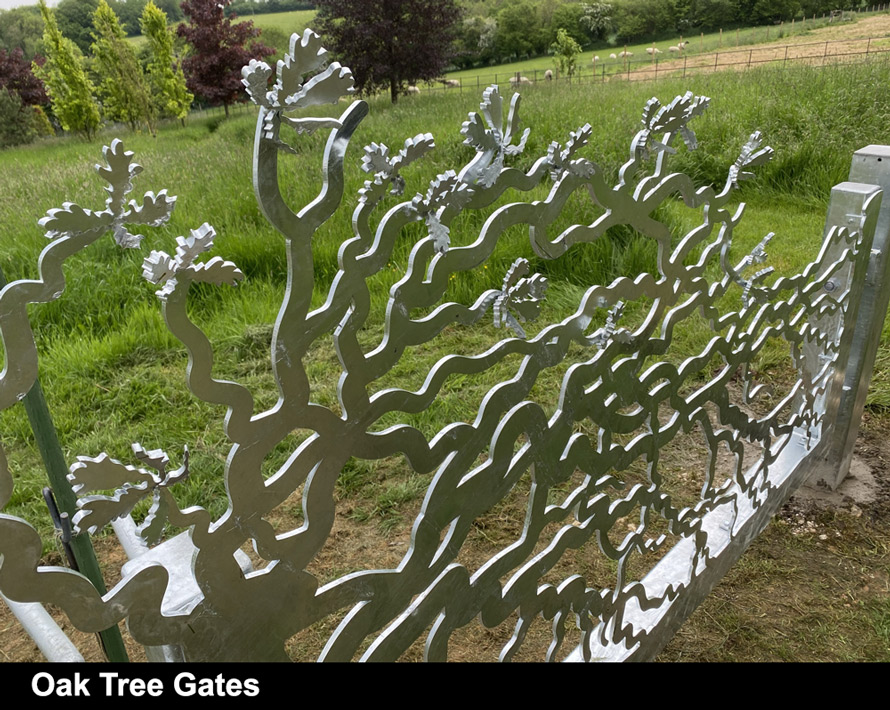 For more information on these gates, or other gate designs, or how we can translate your gates ideas into reality please contact the design team