Beautiful gold room divider in Bloom Pattern
Amazing gold room divider and partition between dining room and hallway
We were delighted to be asked to design a fabulous room divider between a hallway and dining room that would allow natural light to permeate into a hallway and reception area where previously natural daylight was restricted. The final result is a transformation.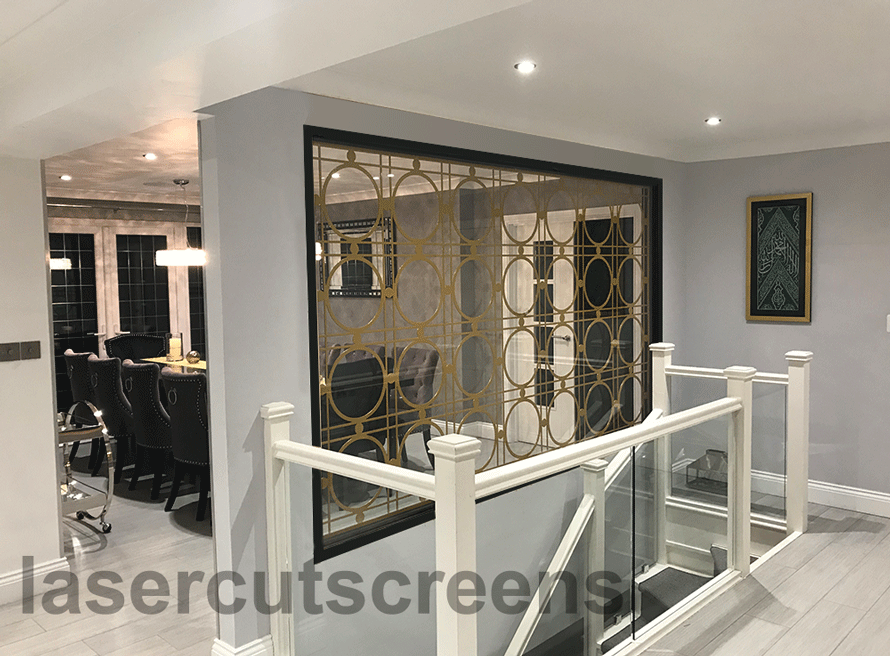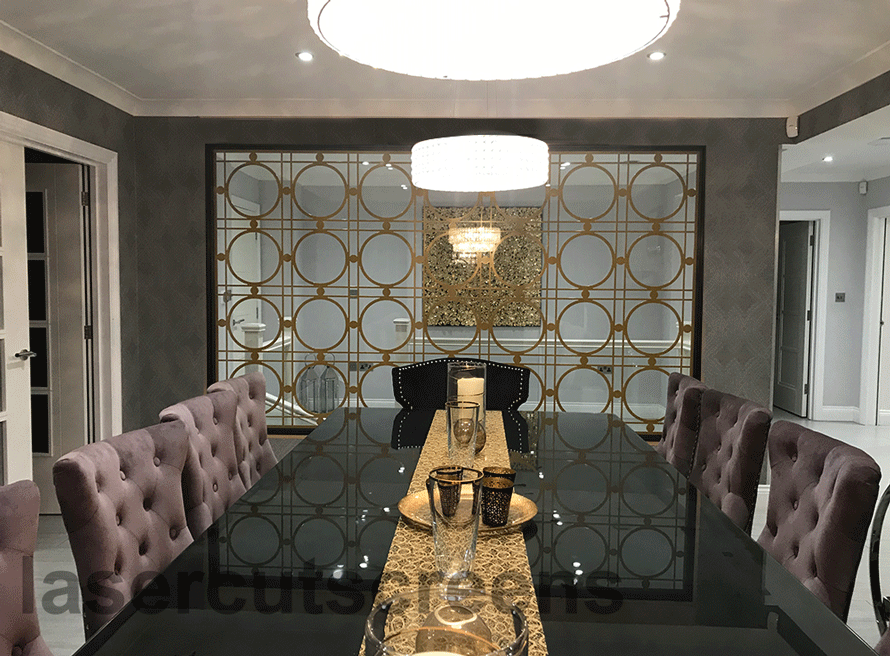 The gold metal laser cut screen is sandwiched between two sheets of toughened glass for safety and all installed in a single day. The interior space now allows the household to see directly into the garden from the hallway side. Previous images showing the space is shown below.
Before and after images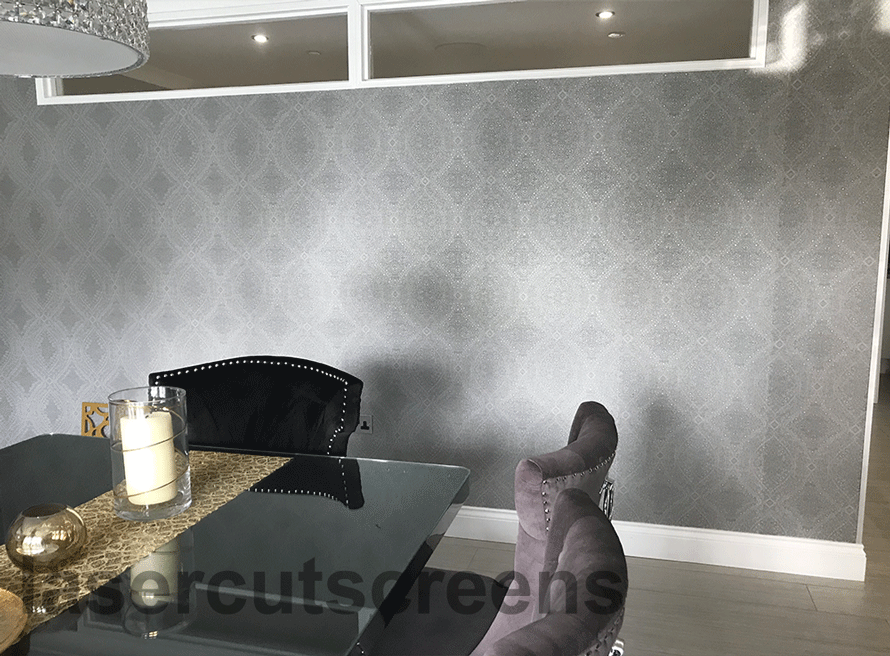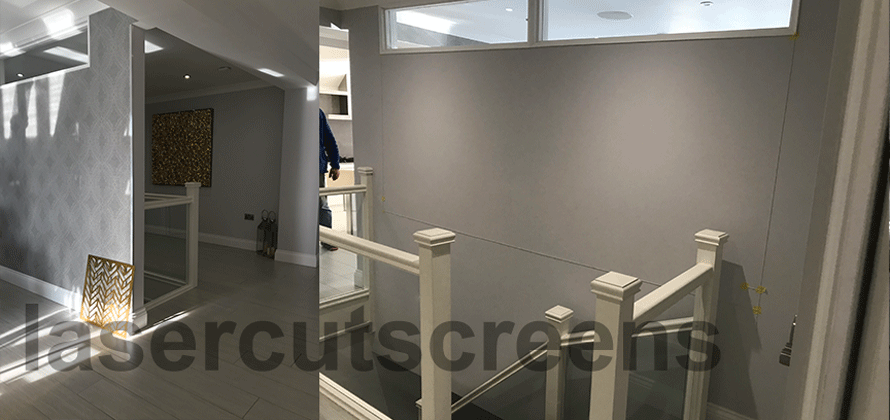 MDF BLOOM Screens and panels by CASAREVO
Laser Cut Screens are now delighted to offer a range of MDF panels in BLOOM design for interior and exterior use in a wide selection of patterns which include floral, art deco, islamic, moroccan, modern geometric patterns and many more. We realise that metal laser cut screens for some customers are less suited to some needs compared to MDF panels, so customers can choose from natural or primed MDF to then customise and paint as required.
We are adding to the range on a regular basis so be sure to bookmark <strong>CASAREVO</strong> for future browsing.
To view the full range of MDF panels type CASAREVO MDF in Google