Love your garden with our exclusive garden screens and decorative wall panels
Love your garden with our beautiful custom made garden screens and decorative metal artwork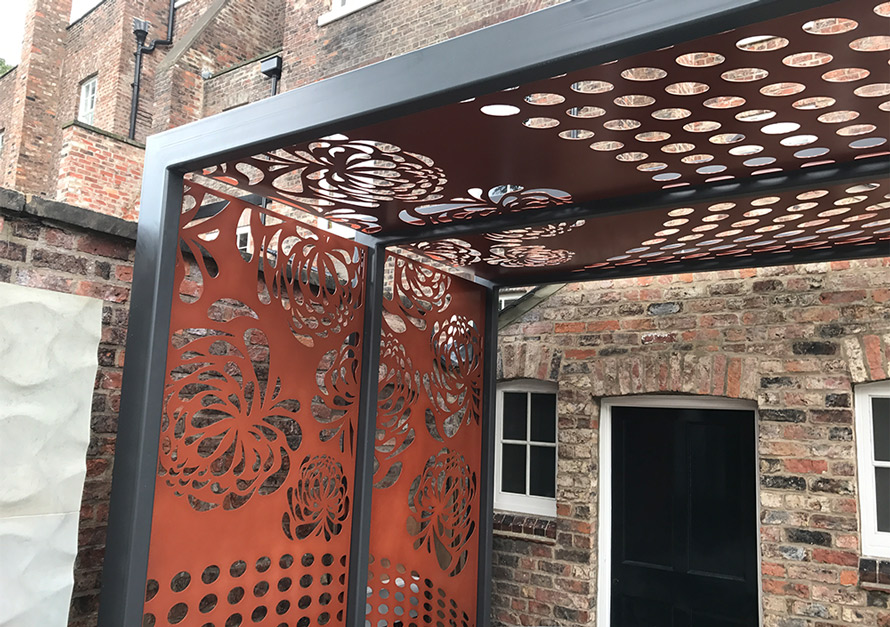 You don't need to be Alan Titchmarsh to create wonderful bespoke gardens and landscapes with our unique and exclusive decorative metal artwork and garden screens. If you love your garden and cherish the different seasons and colours, your country garden, patio, decking or roof terrace can be transformed in hours to create areas of privacy, exclusion, safety and flair.
Choose from 100's of exclusive garden screen and metal artwork designs from our Corten steel collection, or contact the award winning design team to select a colour that is perfect for your garden environment. We create custom made architectural panels and modern garden screens that transform outdoor spaces, landscaped terraces, large and small gardens.
An architectural garden feature in their own right, our Corten steel screens oxidise naturally over time to create the contemporary eroded look sought by all budding and professional garden or landscape designers. Metal garden artwork with an unconventional contemporary twist, equally at home in backyards and monumental gardens alike. We all love our garden to look beautiful year round, and our laser cut garden panels and screens are timeless, with as much impact in many ways as the spectacular gardens in Versailles, Kew and Chelsea.
Personalised garden screens with your lettering
For the ultimate in bespoke garden design, personalise your garden with lasting mementos using our laser cut metal screens and panels, cut to your requirements and customised with your choice of lettering. Contact the award winning design team for more information.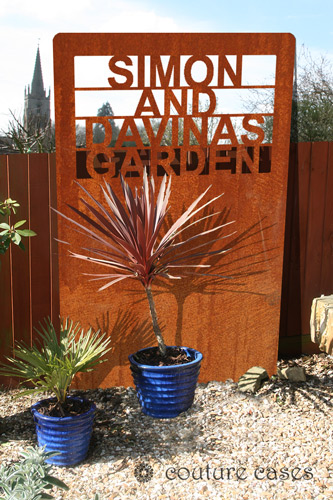 Transform your garden with a Triptych design ideas
We can create beautiful garden screens and outdoor dining areas by combining any of our designs into a triptych (or 3 panel) installation. We work closely with you to create unique and contemporary screen ideas in a wide range of colours, designs, sizes and materials.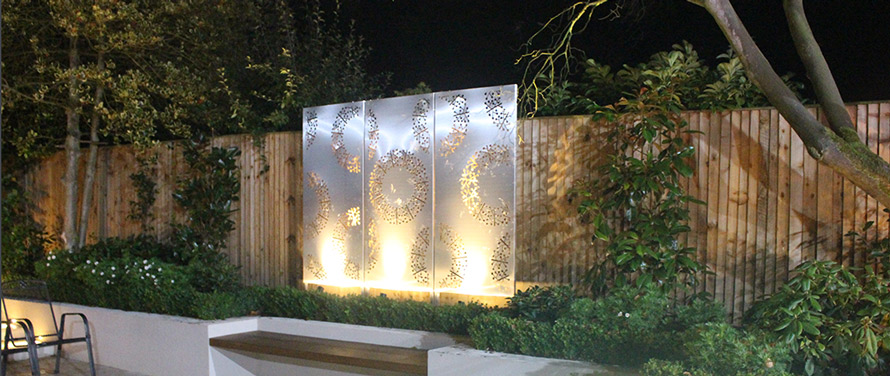 Select from 100's of exclusive decorative garden screen designs
We add to our design collection on a regular basis. All our latest designs are shown on the following link.

Also select any design to create decorative garden mirrors in any colour or size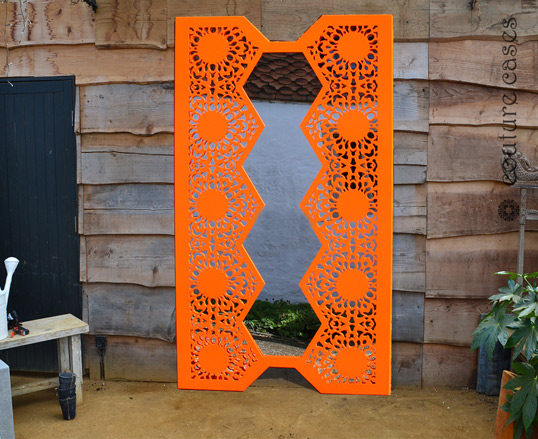 Contact the design team
[ninja_form id=18]