MDF Screens by CASAREVO
Laser Cut Screens are now delighted to offer a range of MDF panels for interior and exterior use in a wide selection of patterns which include floral, art deco, islamic, moroccan, modern geometric patterns and many more. We realise that metal laser cut screens for some customers are less suited to some needs compared to MDF panels, so customers can choose from natural or primed MDF to then customise and paint as required.
For lots of patterns within the wider LASER CUT SCREENS PATTERN RANGE we can recreate these styles in amazing engraved 3D effects.
Simply contact the design team and we can advise which patterns and options are suitable for your needs.
We are adding to the range on a regular basis so be sure to bookmark CASAREVO for future browsing.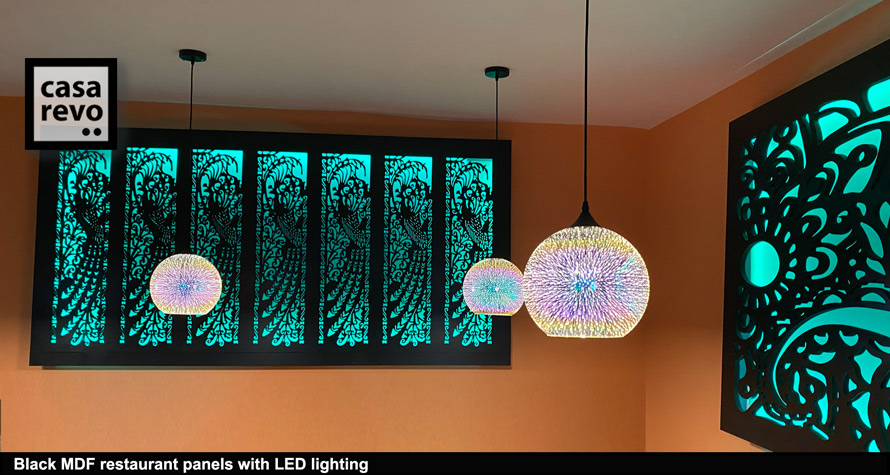 Beautiful laminated MDF panels in the latest metallic colours
Choose from lots of metallic finishes for all our laser cut patterns
Beautiful new doors for 2022
We are delighted to launch a fabulous range of wardrobe doors, sliding doors, bi fold doors and much more in our association with CASA REVO.  All doors will be available to purchase direct from our manufacturing facility near Grantham, UK.  A showroom showing our latest designs can also viewed by appointment.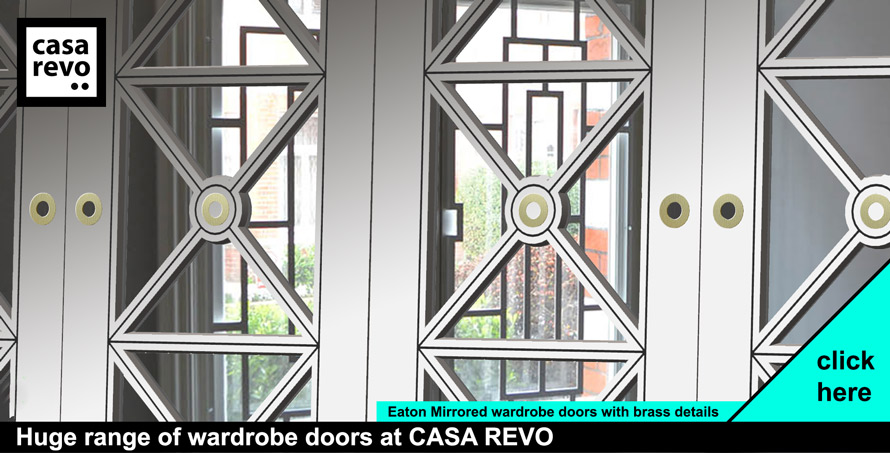 Gallery of CASAREVO projects
To view the full range of MDF Screens type CASAREVO MDF in Google
MDF Ceiling and Wall Tiles by CASAREVO
We now stock a large range of CASAREVO MDF modular wall panels for interior settings.
Create a beautiful 3D textured effect on walls or ceilings with our modular panels in our most popular designs.
Choose from Arabic, Islamic, Moroccan, Art Deco, Geometric or Modern pattern styles. Perfect for restaurants, shisha lounges, cafeterias, hotels, retail use, Mosques and other places of worship.
Custom spray painting for all MDF screens
We are delighted to offer custom spray painting for all MDF screens and partitions.
Simply click on the image below for more information