Custom made room dividers
We manufacture bespoke room dividers, freestanding screens and decorative architectural panels in 100s of different designs. Choose a pattern style, choose whether your require full height or half panels, choose a colour, and finally a size – the options are endless.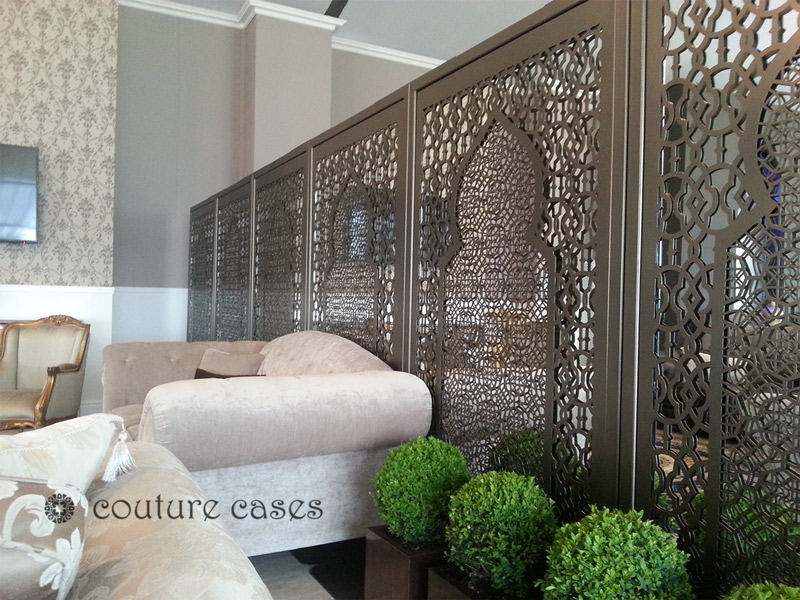 Decorative room partitions and window screens
We create custom made wall partitions and decorative interior window screens for any interior setting. Every bespoke wall divider is available in any of our laser cut metal exclusive designs, alternatively send us an image of your wall and we can visualise different design options for you.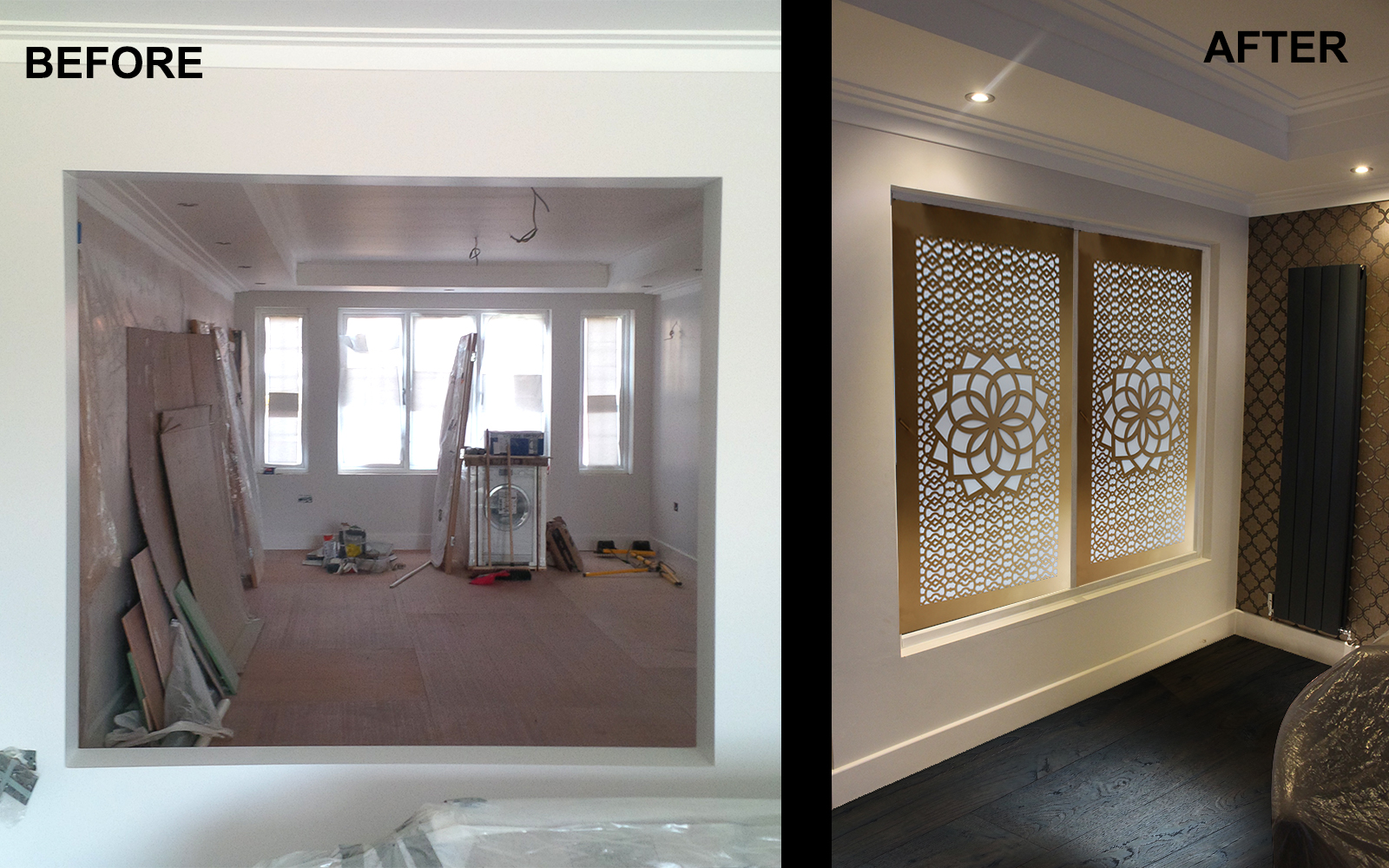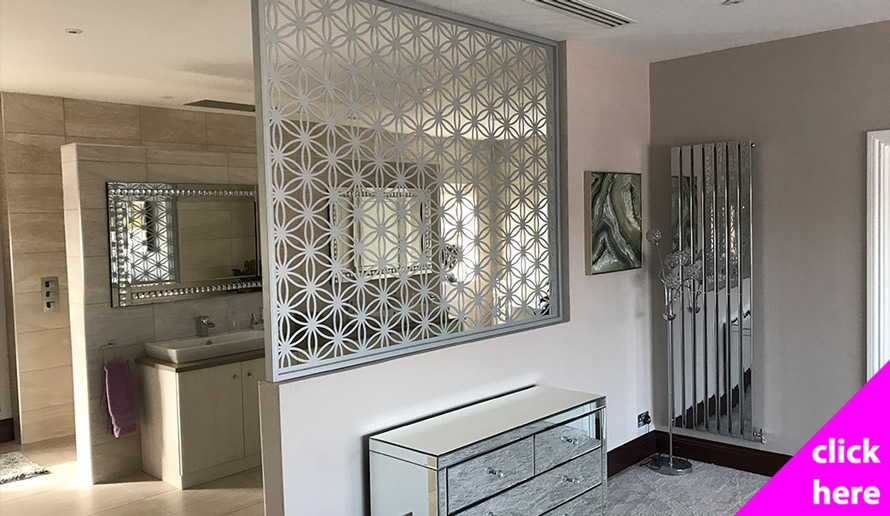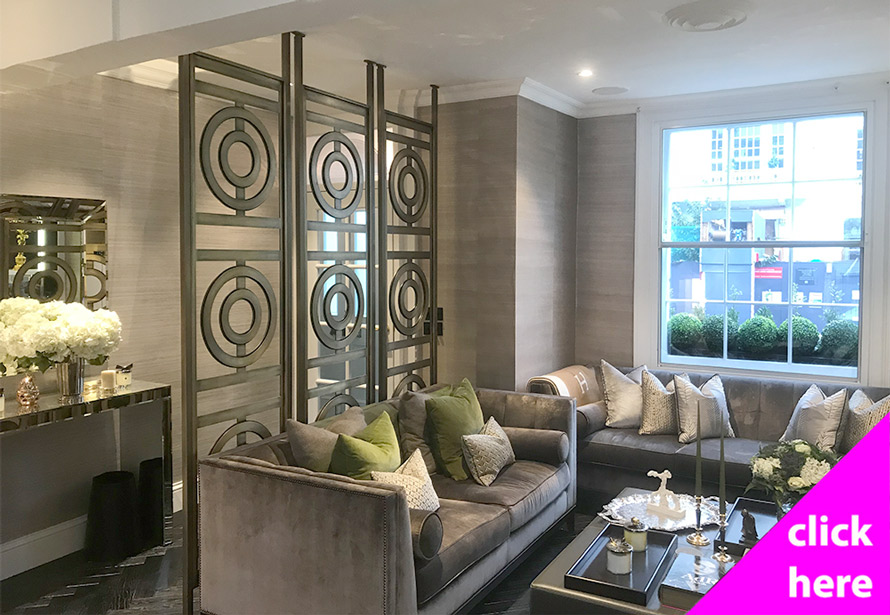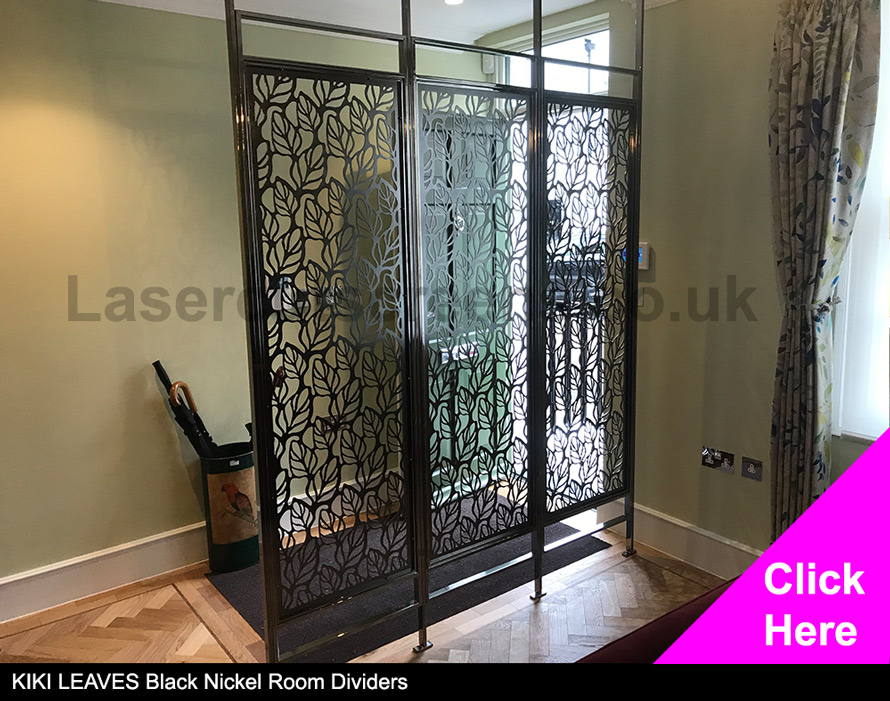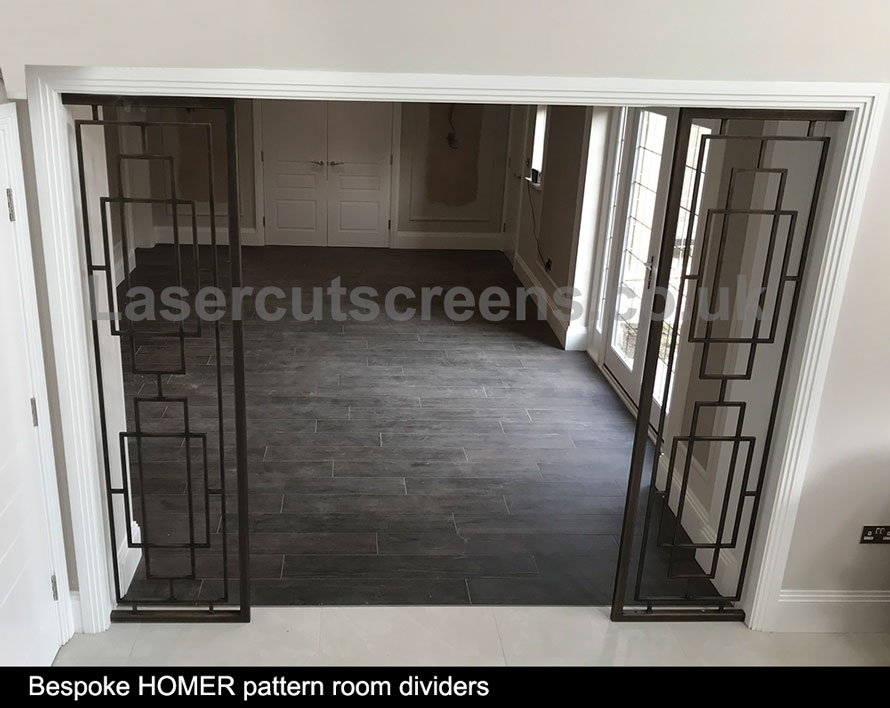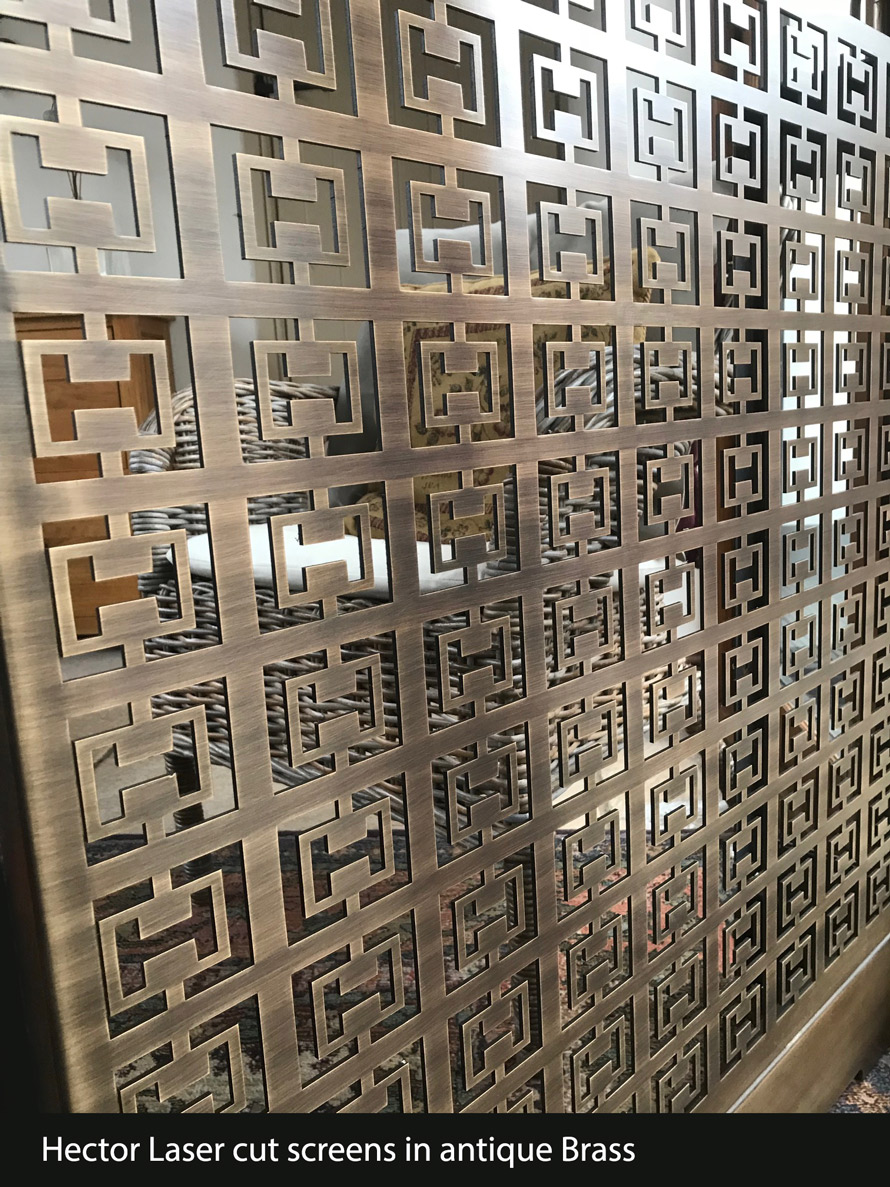 Decorative freestanding screens for interior environments
We create freestanding laser cut metal screens in 100s of designs to suit your interior decor. The metal frame styles vary depending on your selected pattern, screen size and material choice. Contact the design team via the enquiries form below and can provide all the necessary guidance and support.
Now with company logo options for all screens
Send us your logo and we will create bespoke screens for walls or freestanding room dividers in metal or MDF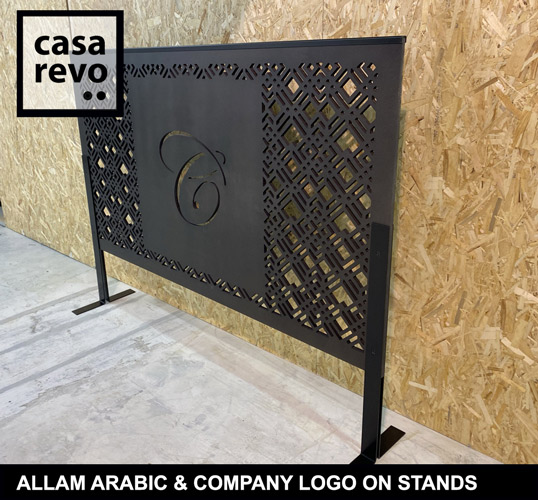 New – Timber frames for all laser cut metal panels
For the authentic and warm touch of wood we can create real wooden frames to enclose all our laser cut metal screens. Constructed in beautiful tulipwood or oak, are frames are made to measure, and are fitted perfectly in every interior by our skilled design and installation team.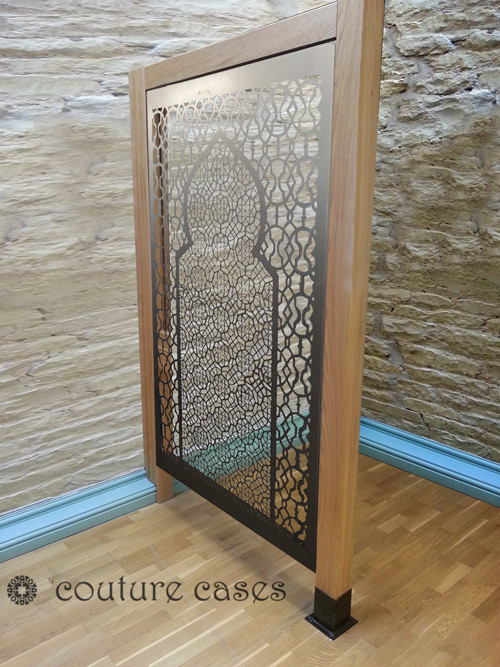 Choose a laser cut pattern for all freestanding screens and room dividers
We make bespoke freestanding laser cut screens to suit any interior. Choose from one of the many laser cut patterns and design styles listed below, or send us your ideas and we will do our very best to create unique and inspiring freestanding screens. We also create custom made personalised designs.

Bespoke metal screens and decorative architecture for all screens
We pride ourselves on creating bespoke freestanding, wall mounted and ceiling mounted screens, all of which can incorporate a huge range of decorative fixings, stands and accessories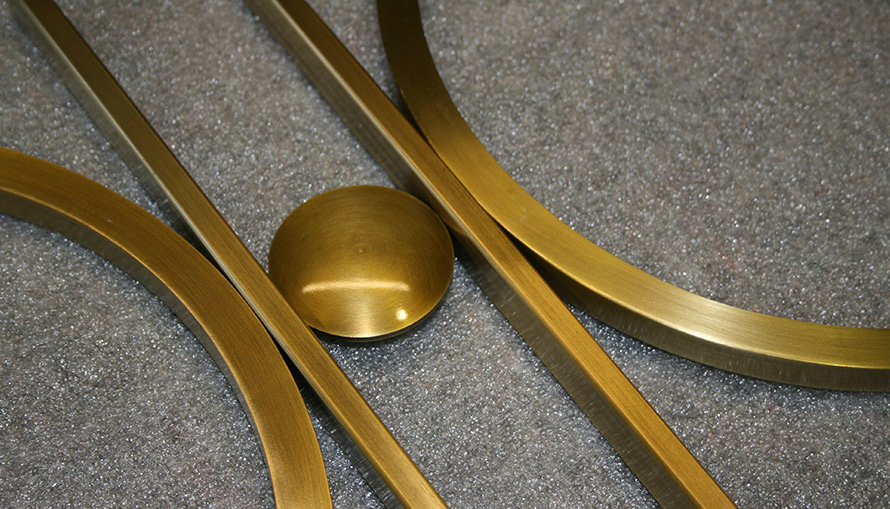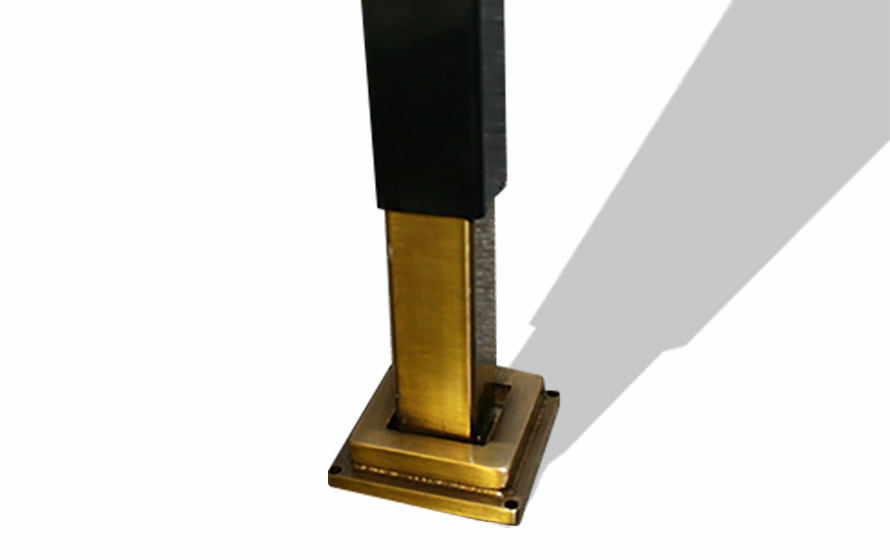 Contact the award winning design team
Please use the form below to contact us with your laser cut screen and decorative architectural panel requirements for use in retail and commercial interiors. We never spam or pass information to third parties, and all information provided is treat in confidence. Our experienced award winning design team work on projects large and small.