Antique brass laser cut balustrades in Leaf Pattern
Beautiful Antique Brass balustrades for an amazing loft conversion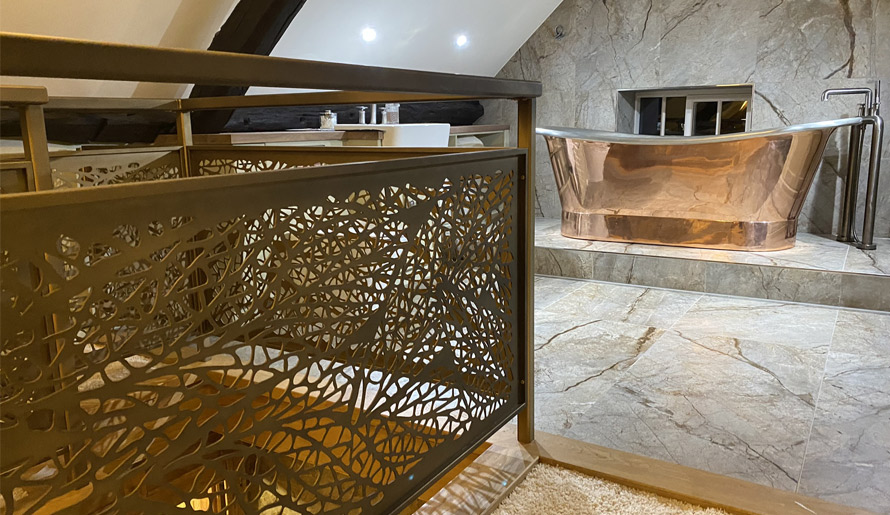 We were delighted to be asked to create our beautiful Leaf pattern laser cut screens for a loft conversion in North Yorkshire. The customer specifically required an antique brass effect which we achieved through our custom paint partner CASAREVO, where lots of different specialist effect paint finishes are possible.
We fully manufactured and installed these Leaf pattern balustrades, (complicated by the fact that not one wall or floor section was level), with the finished result being one of the most satisfying installations and designs we have created for any customer.
We initially created a two tone antique brass effect shown by the images below, where the antique patina is hand applied to recreate the aged brass effect so popular in high end kitchen interiors at the moment. However on first installation the customer requested more of an even antique brass colour which we achieved again by hand.
The result is a stunning high quality balustrade that adds that extra level of quality when compared to powder coating or anodising.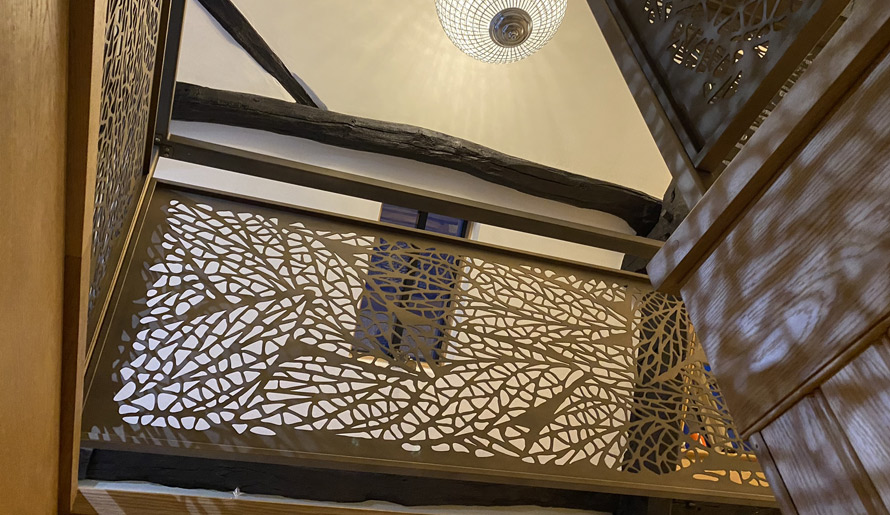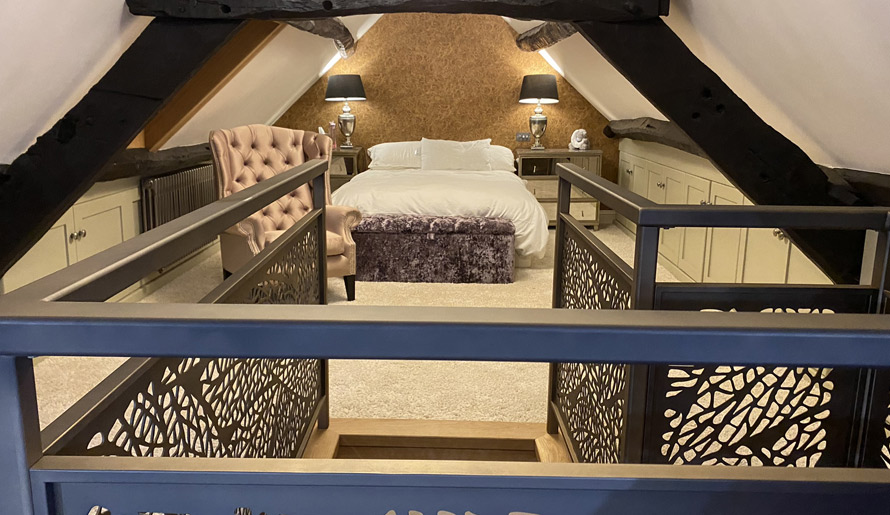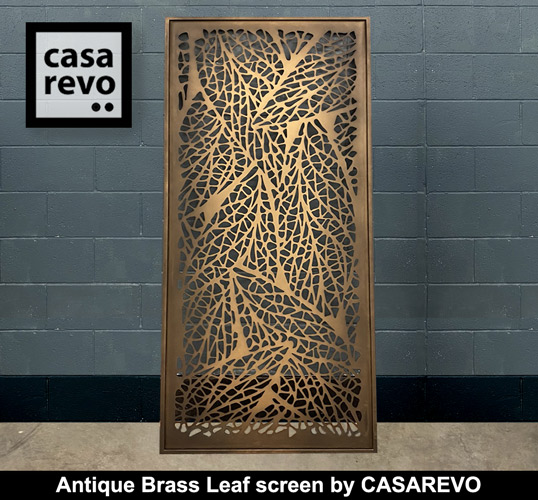 We can achieve this antique brass patina on metals and almost any other material, so please send enquiries about colours and finishes to info@casarevo.co.uk.
For links to other balustrades manufactured by Laser Cut Screens
For enquiries about any of our laser cut metal balustrades, and balustrade patterns, please contact the design team or fill in the enquiry form below.