Antique brass glazed fretwork sliding doors
Beautiful antique brass and bronze sliding doors with glazing and fretwork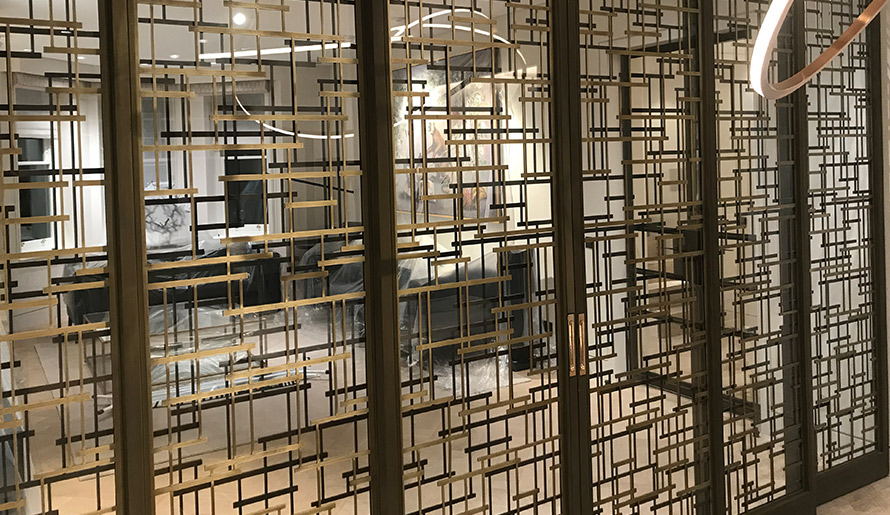 Laser Cut screens were delighted to be asked to design, manufacture and install two sets of three door sliding screens, creating a full room divider between living and dining spaces.
Six beautiful glazed fretwork screens were made in light, medium and dark antique brass.
Manufactured in our premises inn Harlaxton near Grantham, all hardwood door frames were finishes in specialist metal sprayed antique brass and antique bronze. The door handles were cast and polished from solid bronze.
Incorporating our SAVANNA fretwork pattern in light antique brass to the kitchen side, and dark antique brass to the dining room side. Each set of three screens were connected by cable in the ceiling to ensure that all door screens closed and open simultaneously.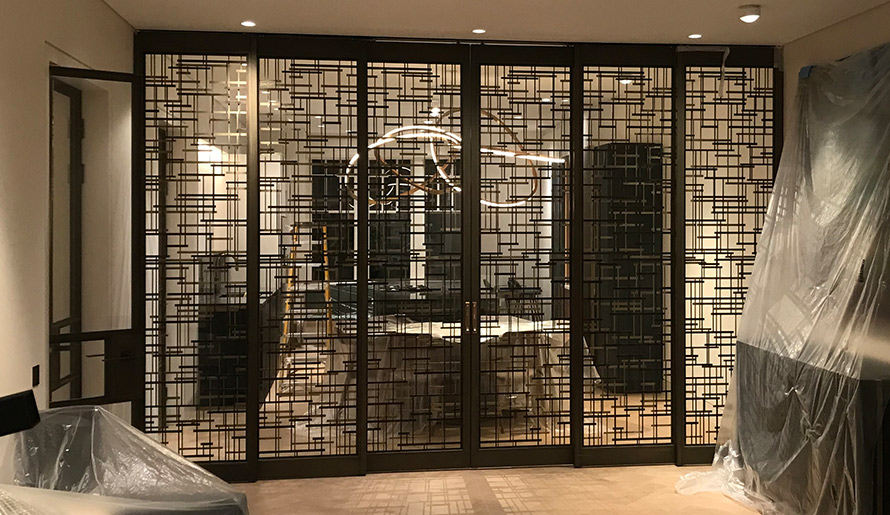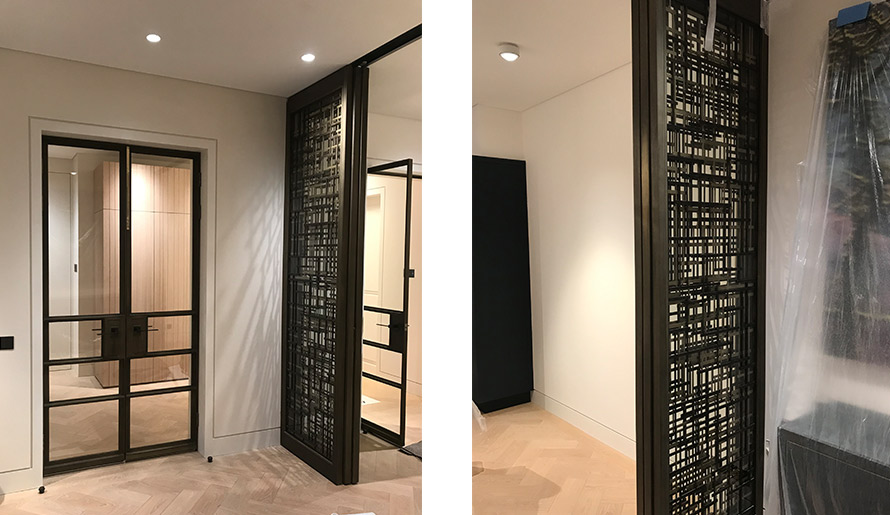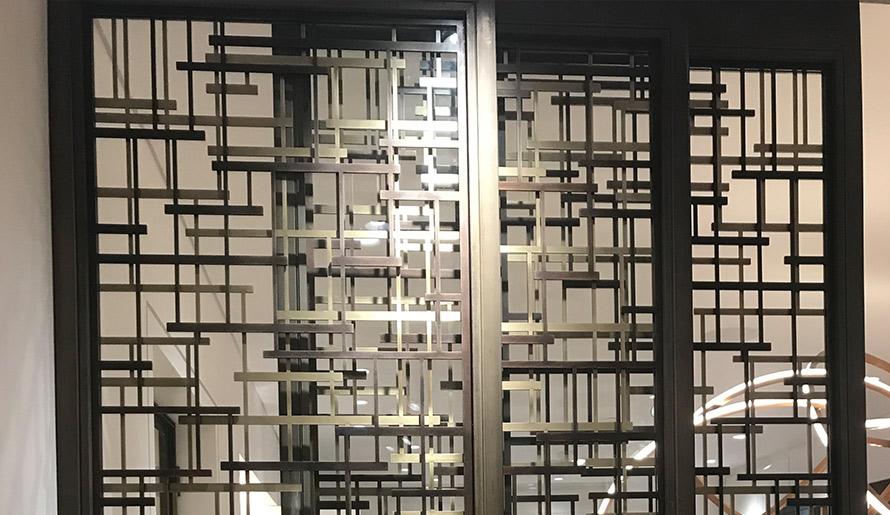 For enquiries regarding specialist paint finishing please visit www.casarevo.co.uk or email info@casarevo.co.uk
Click here for a small selection of laser cut patterns that can be incorporated into any sliding door.
Alternatively please fill in the sections on contact form below and one of our design team will be happy to assist with your enquiry.