Shisha Lounge fretwork panels and Water Wall
Amazing Shisha Lounge makeover in North London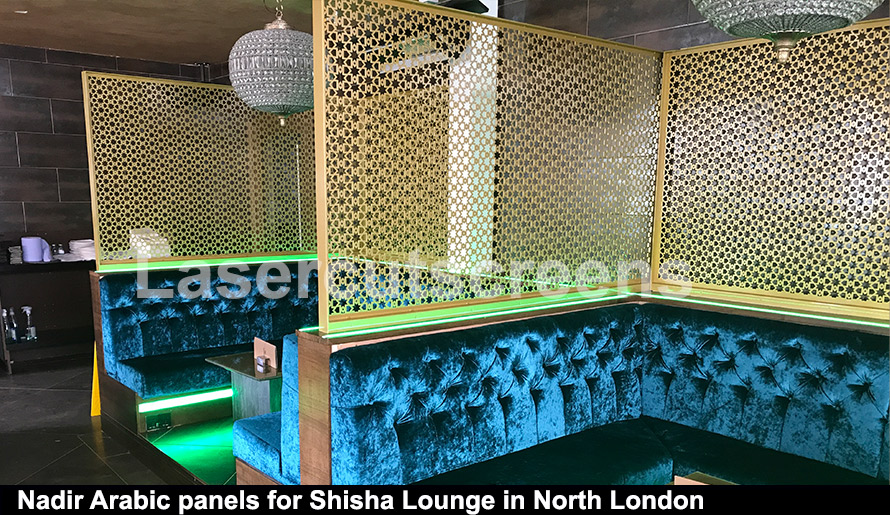 We were delighted to be asked to manufacture a large number of ornate fretwork panels and formed copper panels for Tamara Lounge in North London.
We create a wide range of floor to ceiling screens, banquette seating to ceiling screens, alcove screens and kitchen screens, all in powder coated RAL 1036 Pearl Gold.
The customer very quickly chose the NADIR arabic style fretwork pattern, which in turn formed the basis for bar areas and doors.
All screens were illuminated with white LED strip lighting to the lower edge which showcased the pattern and the beautiful gold colour to its best effect.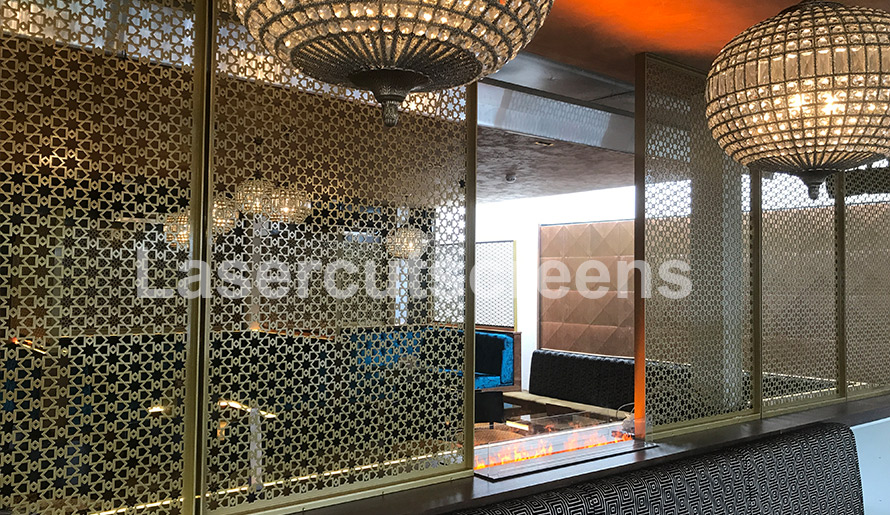 Beautiful 3D copper water wall
We were also asked to supply formed 3D copper wall panels to create a stunning water wall feature. The effect of the cascading water from an upper reservoir, combined again with the LED lighting to base and ceiling is stunning.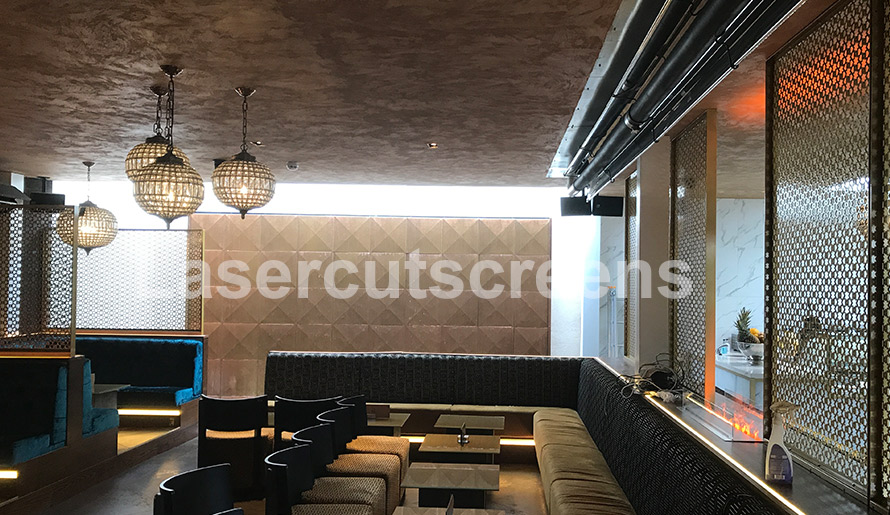 Contact the design team to discuss your ideas or project
We create screens for all styles of Shisha bar, Shisha lounge, cafeteria, restaurant and hotel.
To contact one of our award winning team please click here
Alternatively please fill in the enquiry form below and one of our design team will contact you by return
http://contact