Laser cut screens for restaurants
Custom made bar and restaurant screens custom made to your own design specification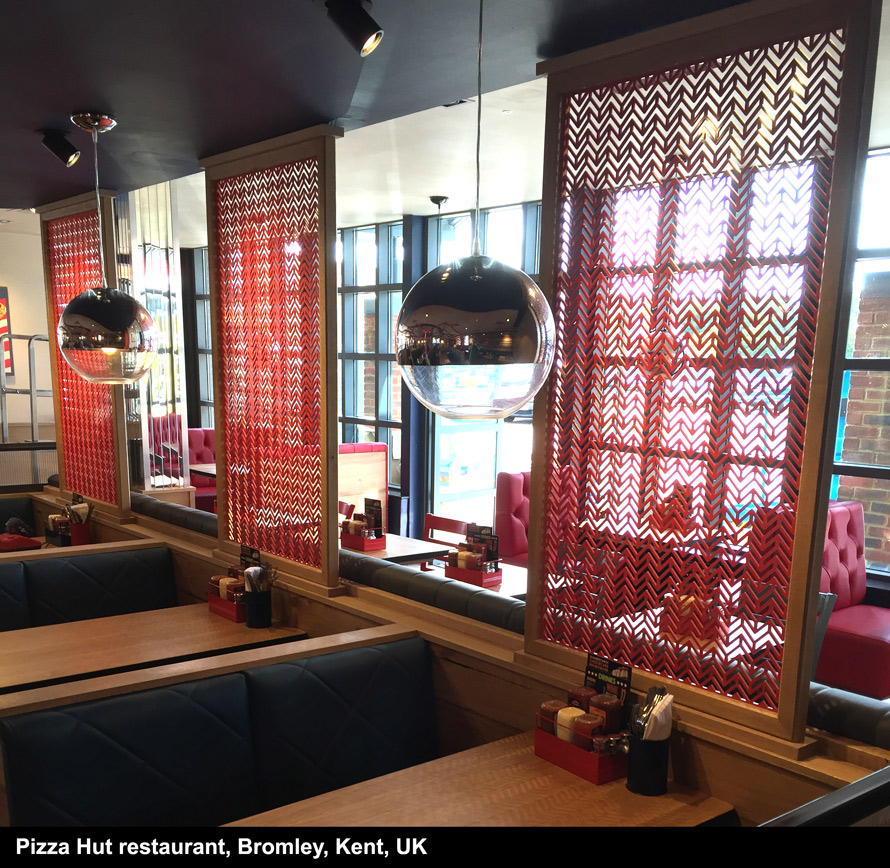 We manufacture bespoke laser cut screens and architectural panels for restaurants, hotels, bars, nightclubs, cafeterias, coffee shops, bistro cafes and much more.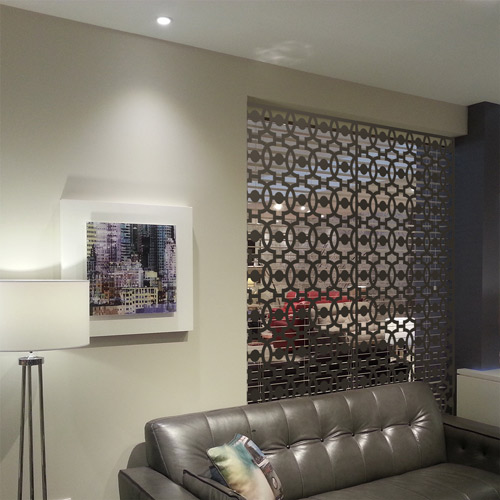 Illuminated Screens
Brand new exclusive designs which really do transform living spaces. Create amazing effects combining the latest light panel technologies with our wide range of laser cut metal screens designs. For the first time you can combine the amazing intricate detailing of laser cut screens with an illuminated graphic of your choice.
Place your restaurant name, restaurant logo or corporate identity onto any screen. Our design team will help create the perfect display and advertising opportunity in a wall panel area such as an alcove or recess. Alternatively choose from a surface mounted option that can literally be placed on any flat wall.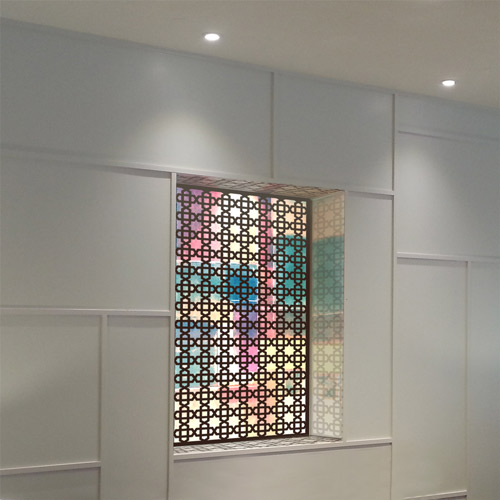 Send us your design or logo
We make bespoke illuminated wall panels and backlit screens to suit any home or commercial interior. Choose from one of the many laser cut patterns and design styles listed below, or send us your ideas and we will do our very best to create unique and inspiring freestanding screens. We create custom made personalised designs, and can incorporate unique branded designs into any wall panel. Illuminated wall art panels of the highest quality.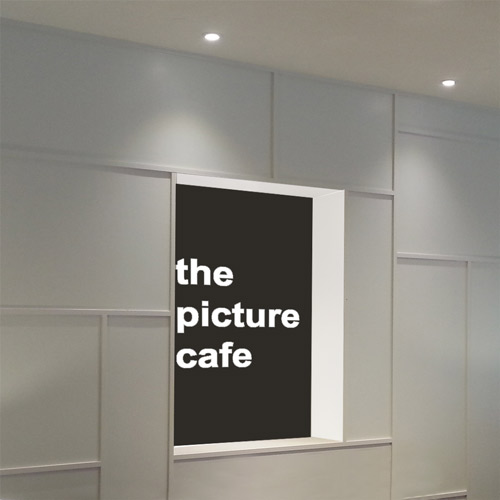 The perfect wall design every time
When combined with backlit LED lighting any wall becomes a feature wall that can be transformed into different moods day or night. Choose a warm colour for an intimate setting, or cool colours for true contemporary on trend lighting.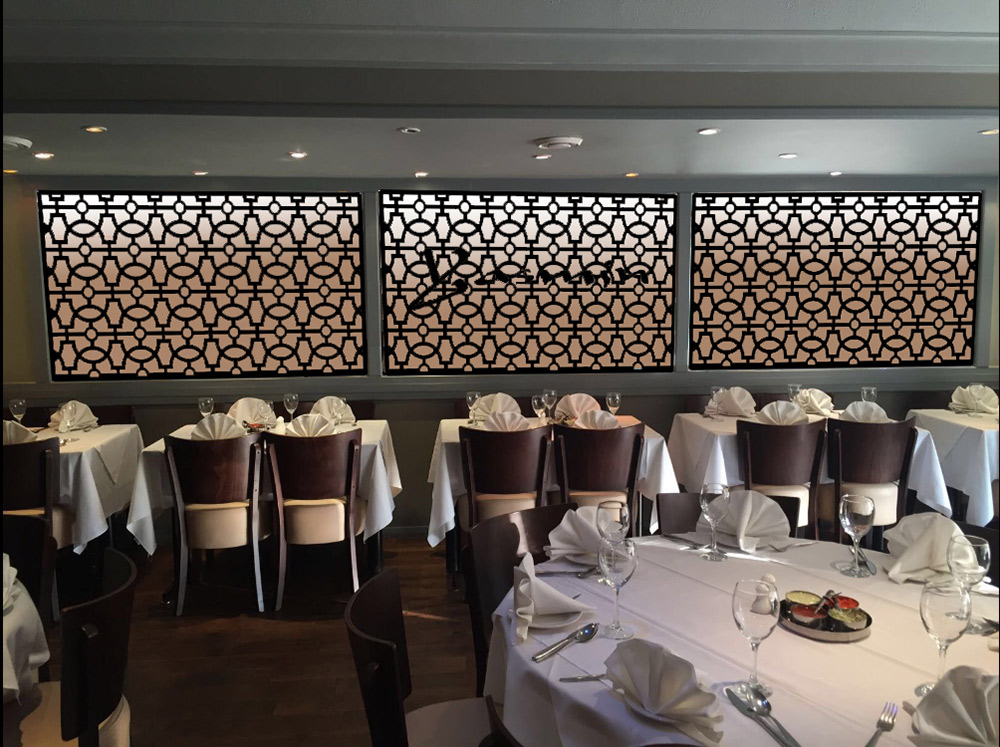 Timber framed room partitions for restaurants and bars
We can create beautiful room dividers and room partitions in a range of styles and wood profiles. Combined with the huge range of exclusive laser cut patterns available online you can create sitting areas, dining areas, privacy areas and reception areas with ease.

Contact the design team
Our experienced award winning design team would be delighted to discuss in confidence all illuminated wall panels, personalised restaurant screens, and decorative laser cut panels with light where no project is either too large or too small. Please note all information is confidential and we never spam or disclose details to third parties.