Custom made illuminated wall panels in art deco style for Hippodrome Casino in London
Art deco laser cut wall panels with lighting for the largest casino in the UK
We were asked to create a decorative art deco wall design for the Hippodrome Casino in London within very short timescales. We were delighted with the result which transforms the art deco casino interior with the addition of powerful white backlighting to showcase the geometric arcs and lines so popular in the Art Deco period.
Each laser cut metal panel was custom made to different dimensions to accommodate the wall specification. Powder coated in a gold metallic colour.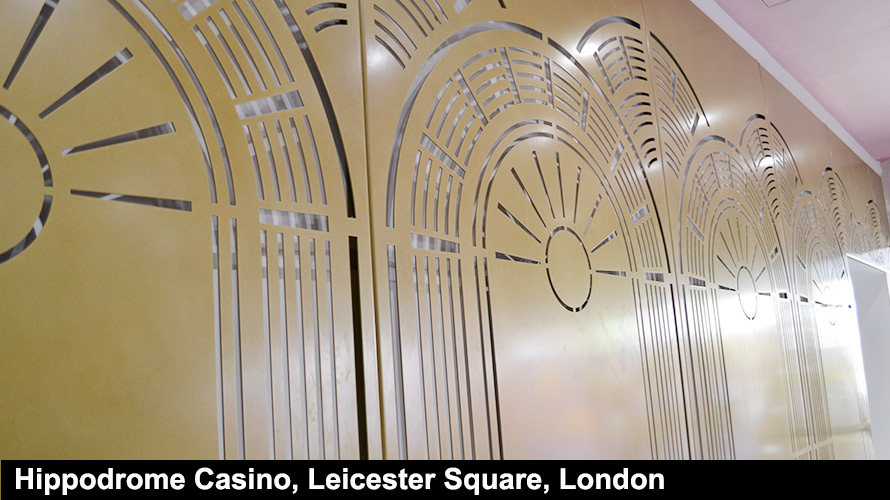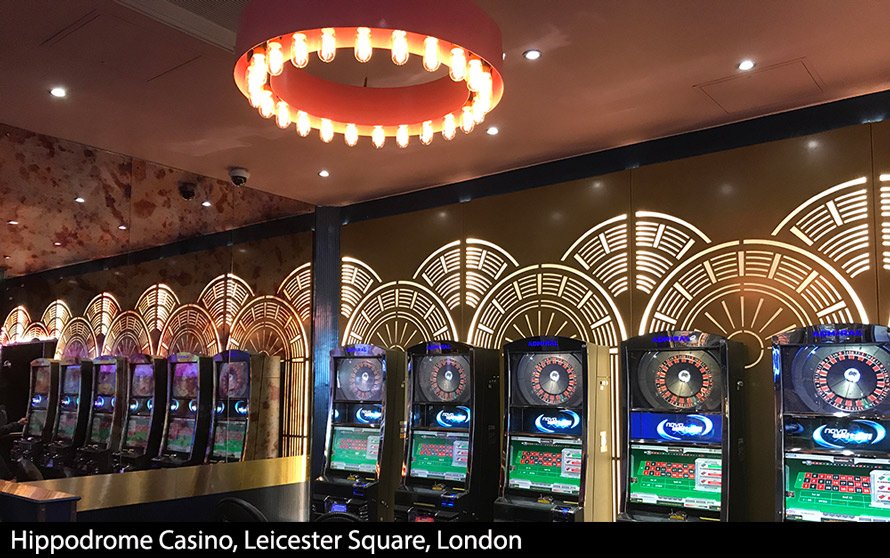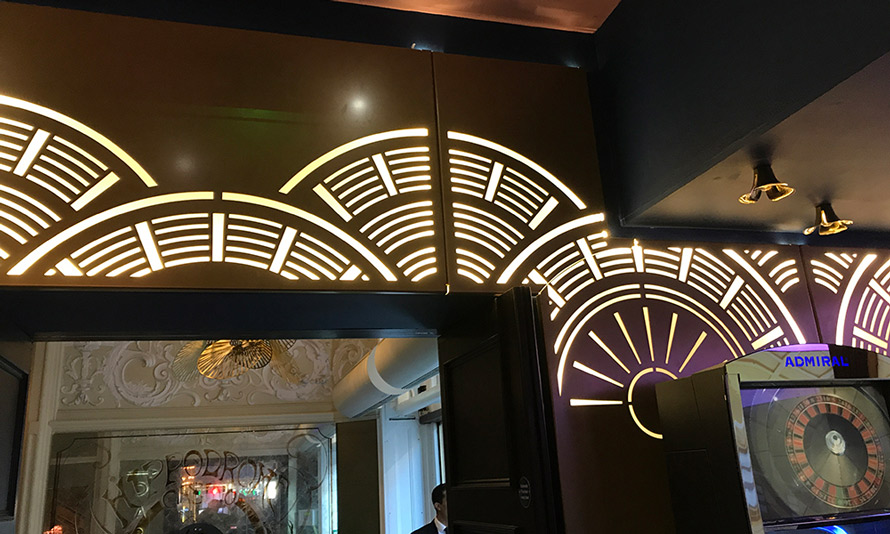 Contact the design team with your enquiry
Please provide as much information as possible and one of our design team will contact you by return, If your project is urgent please ring 01476 589221.
Images and pdfs if available can also be sent directly to info (at) lasercutscreens.co.uk
[ninja_form id=40]