Galvanised radiator covers now with laser patterns for modern homes and interiors
Beautiful laser cut patterns now on all galvanised metal radiator covers
New collection for 2017, a brand new range of laser cut metal radiator covers in a huge range of laser cut patterns to suit every style of interior decor.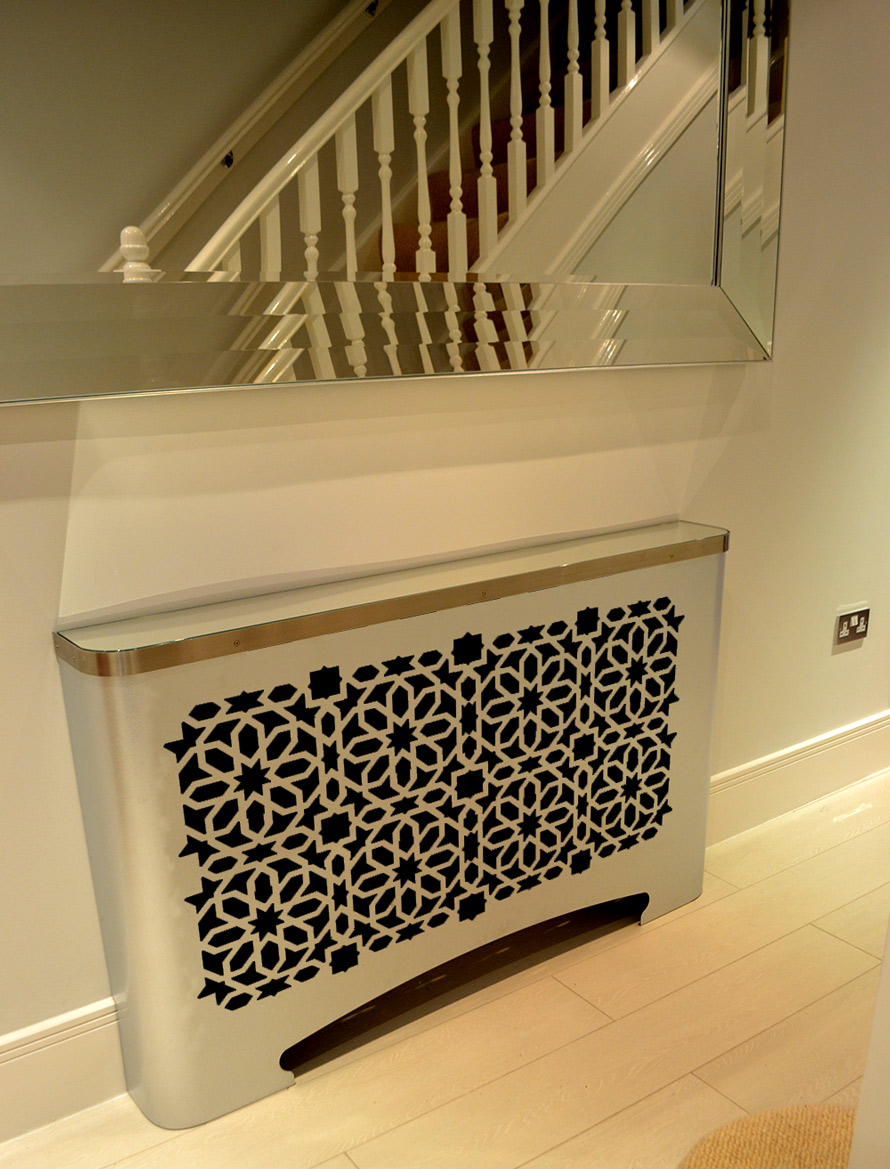 Contemporary radiator covers in arabic and moroccan designs
Wide range of design styles to choose from. Choose a geometric pattern to accent wallpaper or linear features, choose an arabic or a moroccan radiator cover for Eastern and Mediterranean decor, or choose a modern style that is exclusive to you. All our laser cut metal radiator covers are high performance, beautiful to look at, amazing to touch and feel, and best of all create fabulous design statements wherever they are placed. Our galvanised radiator cover ranges are perfect for the busy hallway, reception area and kitchen.
Choose your radiator cover laser cut metal design style
It is impossible for us to showcase all options for our laser cut radiator covers in our popular CASA style. Click on the link below to be forwarded to our range of laser cut metal design styles which can be incorporated into any radiator cover style. All covers designed by the award winning design team at Couture Cases.

[ninja_form id=44]