Bespoke wall art in ornate laser cut fossil tree design
Beautiful wall art screens in a large interior entrance hall for a large UK based commercial property in Hemel Hempstead, UK.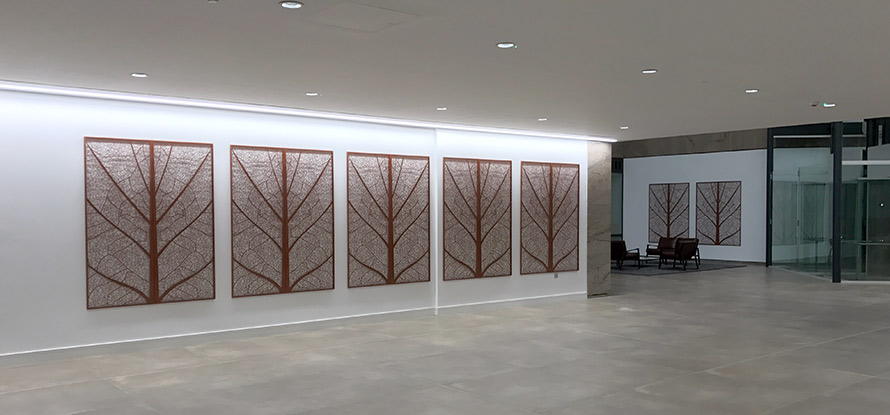 Custom made in the UK by the award winning team at Laser Cut Screens, these amazing foliage inspired wall art screens showcase the amazing detail that can be achieved with laser cut metal.  Installed by Paul and his team, these 'Fossil' pattern screens were conceived by Andy Hill and developed into workable designs within very short timescales. The results are amazing, showcasing the powerful effects of an array of screens together, creating a warm and inviting space in an otherwise uninspiring blank canvas space.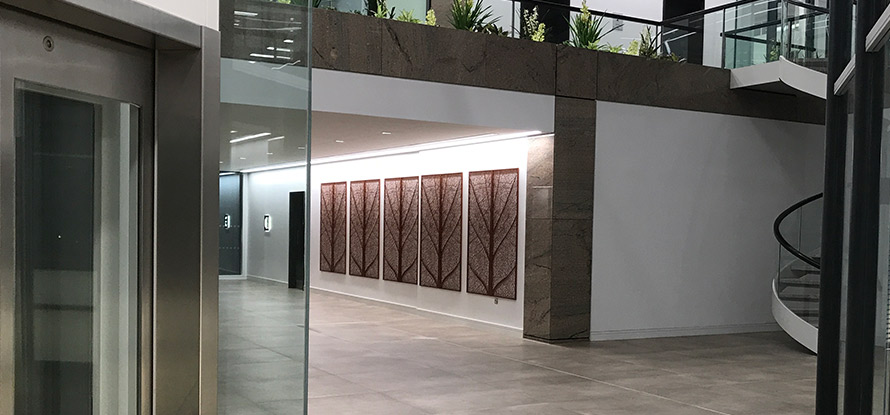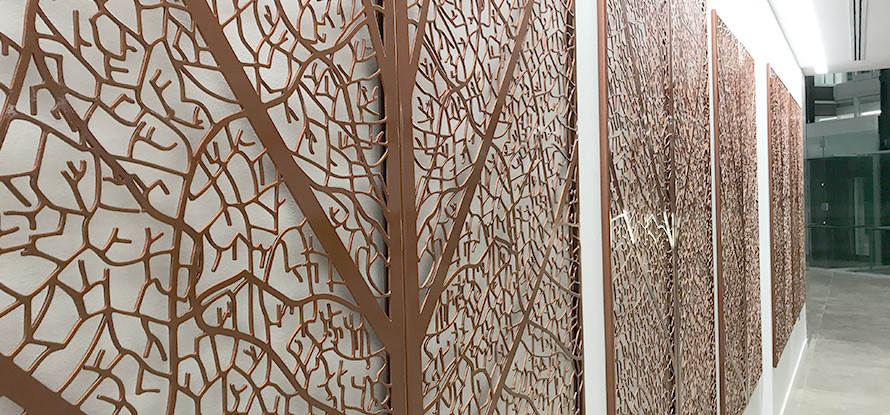 Andy Hill commented I am delighted with the results and could not be more impressed with the quality of the panels
Please contact Andy via the following link for more testimonials if required