Bronze wall panelling and doors for London Mayfair reception area
Custom made fretwork wall panelling for interiors
High quality bespoke bronze fretwork panels for walls and interior spaces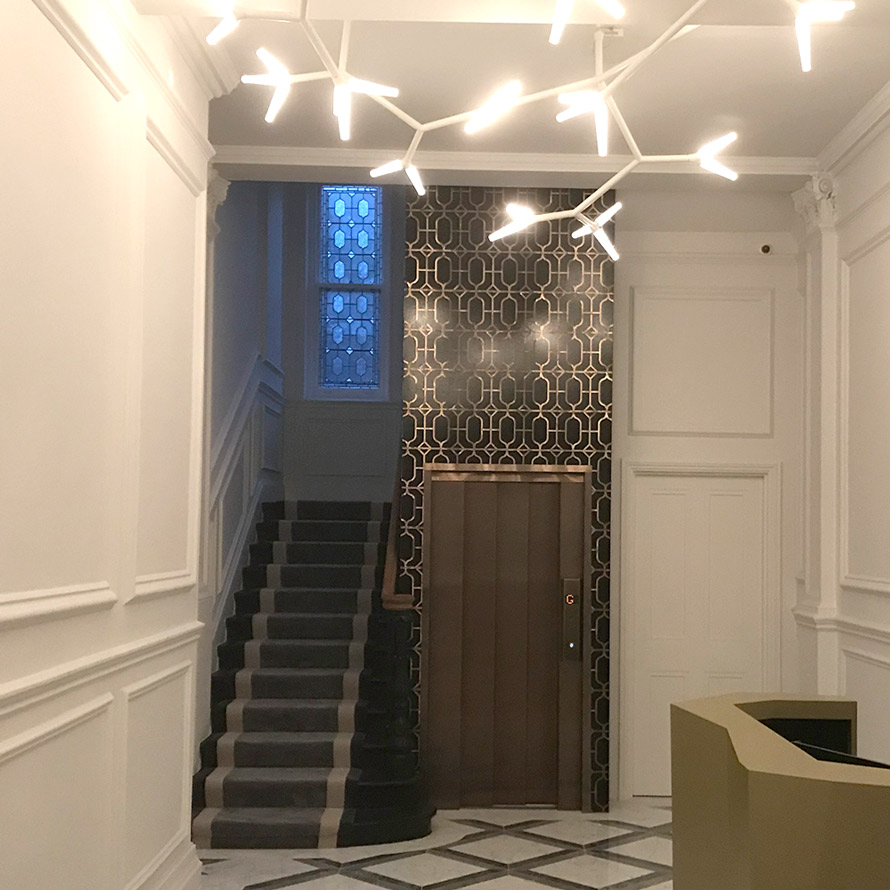 We can create decorative metal fretwork wall panels in any fretwork design. The particular design challenge for this project, and an exclusive address in Londons Mayfair, was to ensure all metal fretwork took on the appearance of metal wallpaper, wrapping around 5 different sides of a lift shaft. We also created the bronze doors, and installed the bronze frames to match, ensuring the whole project was complimentary and coordinated.
Every single layer was accurately measured and manufactured to very high tolerances to ensure the bronze panels aligned.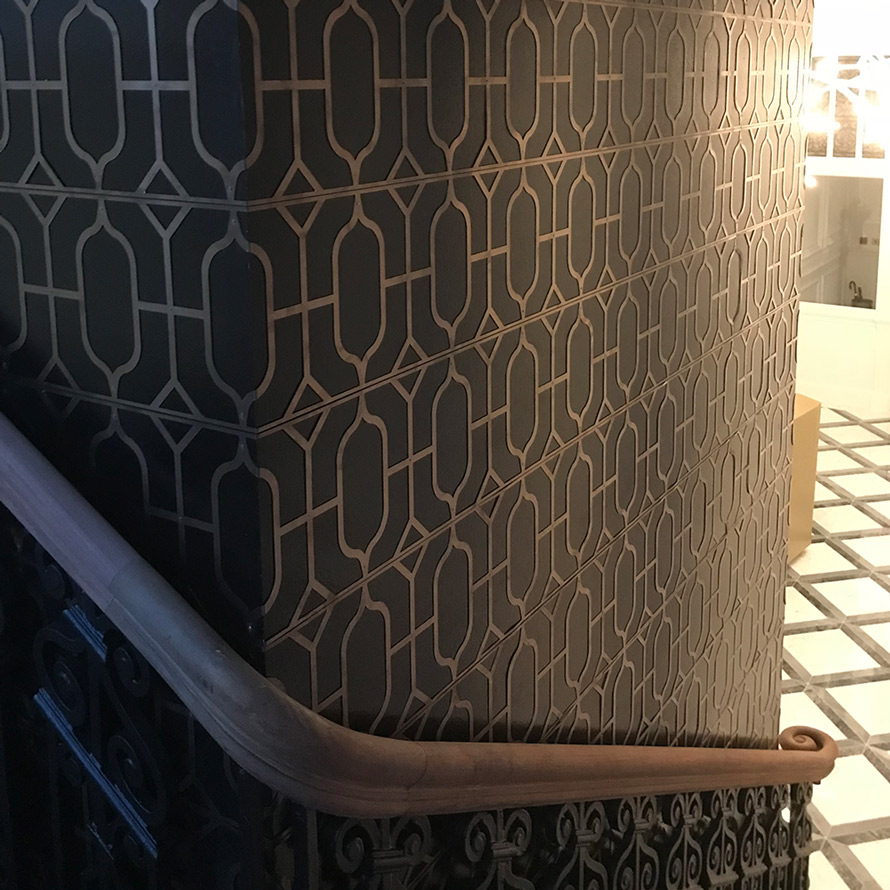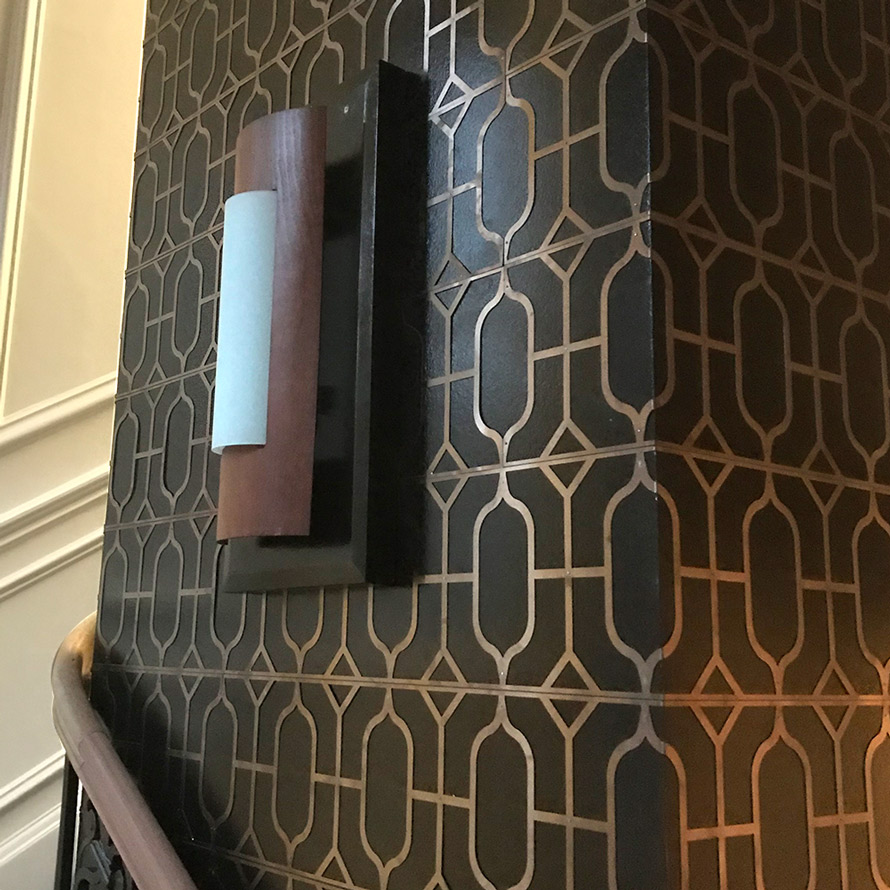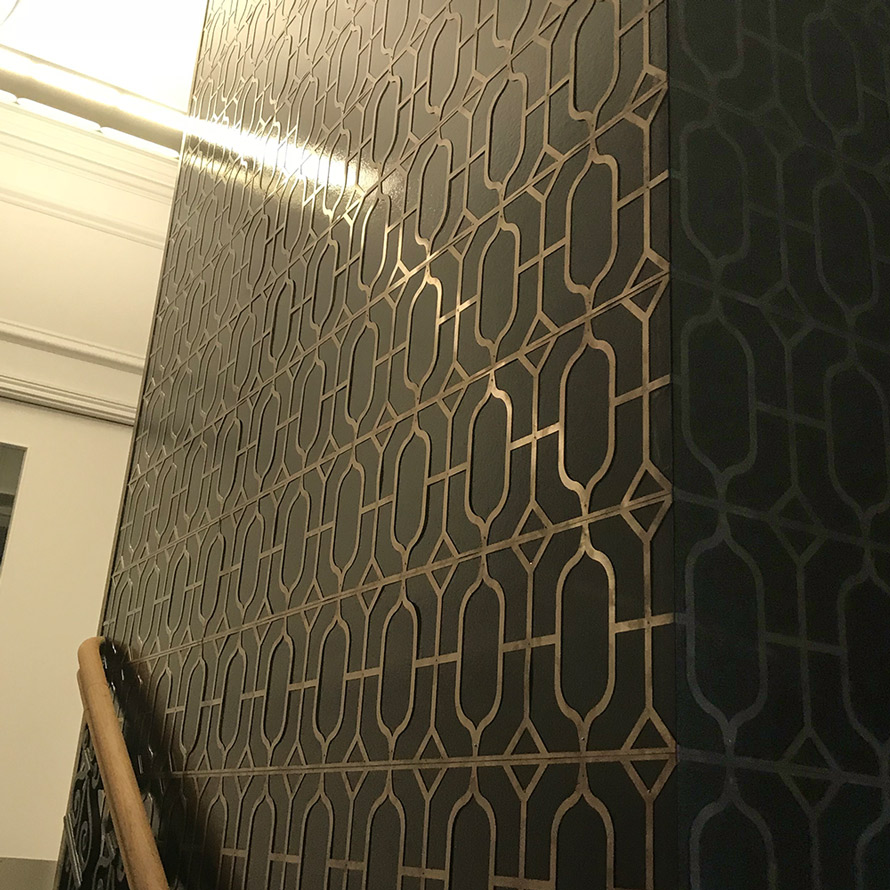 Decorative bronze doors and door frames
We specialise in making bespoke fretwork designs, and were delighted to manufacture some bronze doors and bronze door frames to compliment the interior space with our custom made bronze wall panelling.